Rates and Fees:
Fees may change at any time. Please confirm with us and request a quote. Quotes are good for 24 hours.
Mini Weekday Party Package ~ $125.00
(Mon. - Thurs., limited areas)
(8 guests max. Approximately an hour)
Weekday Deluxe Party Package ~ $175.00
Mon - Thurs
(15 guests max. Approximately 2 hours)
Additional half-hour - $40 ​Additional hour - $85
Weekend Party Package ~ $200.00
Fri - Sat - Sun
(20 guests max Approximately 2 hours)
Additional half-hour - $50 ​Additional hour - $100
Call regarding weekday Pre-School/Daycare party rates.
Corporate/Free-To-Public/High Volume Events: $115.00 per hour
(Simple 3 min. designs)
***Line Manager Strongly Recommended***
2-hr. Min. Holidays: Rates Vary, Call for custom quote.
Reservation Fee Required:
$50. (Min) or 1/3 of total (Invoiced via PayPal)

Restaurants - Call for a personalized quote and discounts.

​Discounts:
5+ Hrs (same day) = 10% off
Call Re: Multiple Bookings Discount

Extended Travel:
$1. per mile (each way)
First 25 miles are free.
(See Service Area tab for more info.)
~ Don't forget to tip your Artist! ~
*Event Requirements:
A 4ft to 6 ft table and two chairs should be provided on level ground, with a shelter (if outside) over head. (This does not mean trees). Shelter provides shade, keeps debris and rain from falling into and contaminating the make-up.
Location should also be considered. For example: placement of face painting next to a cotton candy machine or bubble machine can lead to sugar or soap floating into and contaminating make up.
Canopy Rate: $75. (per event)
Proper shelter must be provided at outdoor events to avoid this charge.

Table and 2 Chairs (per Artist): $25

To avoid this charge, a 4ft to 6 ft table and two chairs should be provided
There is a two hour minimum for all weekend events. Having a small party (8 guests or less)? I also offer glitter tattoos that are water-proof and last 5-7 days. These are a HUGE hit with all ages - Yes, boys love glitter tattoos also! At smaller parties, I usually spend the 1st hour painting faces and the 2nd hour doing glitter tattoos. There is a limit of one per guest.

Please be realistic when scheduling your event. Guests will often show up with siblings and many people forget to (or don't bother to) RSVP. At parties, you can expect full-face designs - Please allow enough time for each person to get a quality, detailed design (approx. 5 minutes). Face painting should be a fun, unique experience, not rushed. If all children are painted and there is still time left over, the teens and adults are usually VERY excited to get painted also.
About Reservation Fees:
Your party/event is NOT reserved until a reservation fee has been paid. This payment is applied to the total amount owed and the balance is due on the day of your event. The reservation fee protects both of us. Without having paid to reserve an entertainer, said entertainer could easily cancel on you at the last minute for a better opportunity, leaving you in a bind since everyone else will most likely already be booked solid.

Why is your reservation fee non-refundable and non-transferable? Once you reserve a party or event, all other inquiries for that date/time are turned away. This means when someone cancels, other bookings for that day (private parties or even festivals) have been turned down and now there is a loss expected income and a lost opportunity. Considering that 95% of events occur on weekends, potential for income is already very limited without cancellations. Please be ​certain of the date and time when making your reservation and paying the reservation fee. If you are planning an outdoor event, you should have a back-up plan in place in case the weather does not cooperate. Reservation fees will NOT be refunded or transferred for ANY reason, including, (but not limited to) inclement weather.

If I must cancel a party, a full refund will be issued and a discount offered for your next event. This, of course, would only happen if there is an extreme emergency. I understand how important your event is, and will make EVERY effort to honor our agreement or find you a comparable replacement artist.

Full payment (minus the reservation fee) is expected upon my arrival at the event.
Payment may be made by:
CASH payment (exact change);
Credit card (payments will incur a 3% convenience fee ($3. per $100. invoice));
checks; or
Zelle. Allforaface@gmail.com
CONTACT INFO
732 995~3103 CELL
Text works best
allforaface@gmail.com
Visit our sister site: over 18 recommended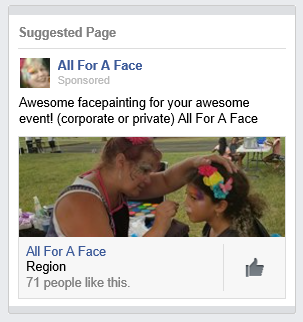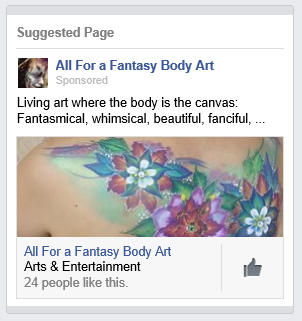 Copyright 2023. All For A Face. All rights reserved. Nashville, TN