Face painting is a wonderful art form that transforms your child's face in minutes giving them the most wonderful surprise when they look in the mirror! Tigers, butterflies and spider-heros are the favorites but we do our best to create whatever design your child requests!
Always a favorite, it is a fantastic crowd puller at larger events.
Please note that face painting on children under 3 years old is not recommended; however we can offer the younger ones a small design on their hand or arm at the discretion of the face painter.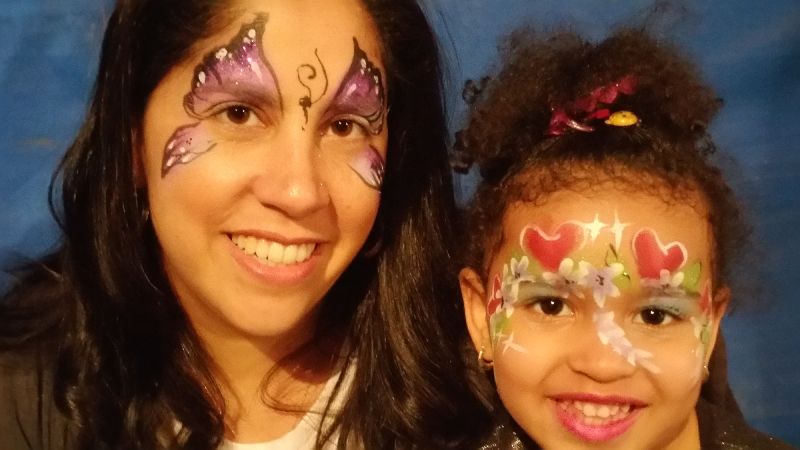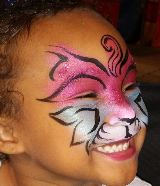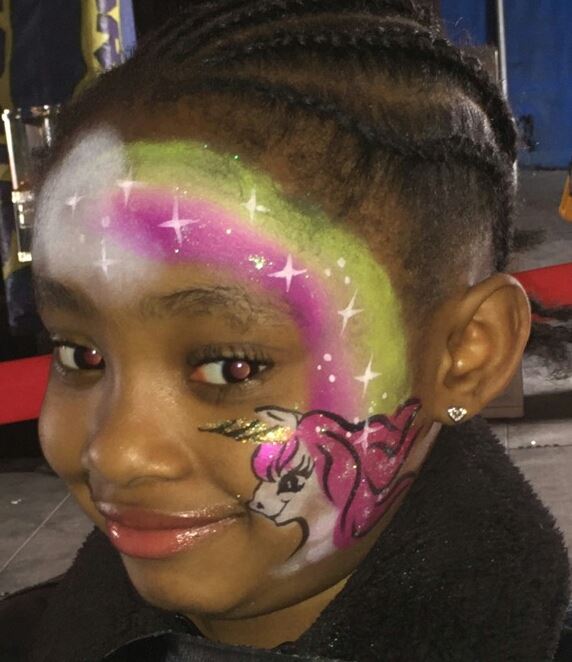 All for the kids
In a the world of a child, full of imagination, it's so easy to transform into a jungle creature, or dinosaur; a princess or superhero. We believe full face painting is a perfect complement to that magical play that your child already enjoys. Kids and adults love to be transformed with fantastic faces and cool tattoos. It's fun! ~ Fascinating to watch too!
bring that imagination to life at your next special event.
All For a Face believes in the magic of pretending and the happiness it brings! Face art is our passion and we want your child to enjoy it too. Discover the inner you, transformed into the character you love.

We paint children over the age of 2 years old, and only if they want to be painted. Our high quality makeup is cosmetic, water soluble theatrical makeup that washes off easily with soap and water. It is hypoallergenic and safe for sensitive skin, in most cases. We take great care to not transfer germs and we do not apply makeup to rashes, broken, irritated or newly healed skin.
All for everybody else
What about the teens? or the adults? Everyone likes to "play", even the teen too cool to admit it. For mom who wants a little something. For Uncle Joe who is a fan of walking dead. For grandma who wants to sparkle. For the high school football jock who wants a graffiti of his favorite team. At All For a Face there is something for everyone.
Upscale face painting, temporary airbrush tattoos, and sophisticated glitter art for all occasions, private celebrations and corporate events. Our fantasy face and body art will bring your dreams to life, be it: Fantasmical, whimsical, beautiful, fanciful, theatrical, cute, scary, sophisticated, dramatic, elegant, or creepy.
reserve a date for your next fabulous holiday party, celebration, business or municipal event, festival or fair . .
Allforaface@gmail.com serving greater Nashville and surrounding areas.
CONTACT INFO
732 995~3103 CELL
Text works best
allforaface@gmail.com
Visit our sister site: over 18 recommended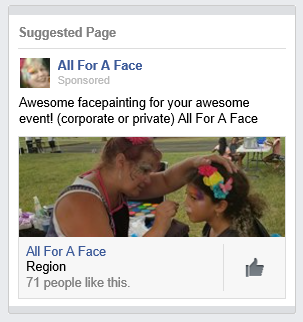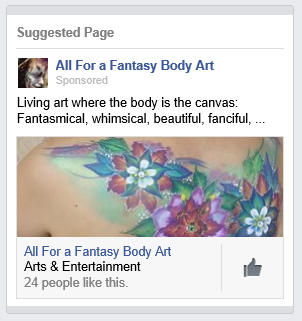 Copyright 2023. All For A Face. All rights reserved. Nashville, TN