Help us build a following here in Nashville! Like us on Facebook.
Reviews:
The best review is a referral to others. Thank you to all who have given us a review or told a friend about us! We also appreciate constructive feedback so that we may improve our service going forward.
The (face paint) designs look fantastic. Thanks for your help. You and your team did a wonderful job today! So happy to be able to make one phone call and get all the entertainers we need.
~ Antjuan and Michelle, TNBounce Parties
~~~~~
You (Corinne) are amazing! The kids were fascinated! I almost did not need all the other entertainment, lol. Wonderful face painting on the fly. You took requests and everyone was happy. Pencil me in for next year.
~ Organizer, community event
~~~~~
THANK YOU! Another successful Halloween look . Lots of compliments on the make-up. I had a blast!
~ Mary D, Nashville, TN. (Repeat customer~ 3 Halloweens running)

~~~~~
Thank you, Corinne1 You did a wonderful job. We appreciate you being a part of our event! We hope to work with you again soon!
~ Theresa Y, Mom's Group, Nashville, TN
~~~~~
Hello Corinne, I just wanted to reach out and say thank you again for helping our 2018 company picnic a success. The children could not stop talking about you and Anthony the Balloon Kid all day. My own children talked about you both for the rest of the weekend! Our picnic would not have been the same without you. We are grateful that you made time in your schedule for us. As soon as we know when our next event will take place I will be back in touch with you.
~Samantha B, Trinidad Benham Co., Smyrna, TN

~~~~~
Wow! This is the best face paint I ever had!
~ previously, a guest at the fair, now a unicorn, Gallatin, TN

~~~~~
You (Corinne) were awesome. Thanks so much for sharing your talent and Saturday with us!
~Kim G, Birthday Party, Hendersonville, TN
~~~~~
We loved her (Corinne's ) work! Amazing painting!
Gabriela P, 22Q at the Zoo, Nashville , TN
~~~~~~
I just want everyone to know how amazing Corinne Rodgers is! I booked her for a carnival themed party for my middle school students and it was an amazing turn out! The kids loved her and so did the volunteers, lol! Thank you for doing such a great job!

~ Cymone Crittenden, New Vision Academy, Nashville, TN
~~~~~
All of the children were so pleased with their face-paint, and Corinne did a lovely job of helping all of their visions become a reality. She did dragons, polar bears, tigers, and even a sparkly eagle, on demand! 5 stars
-Courtney H., Birthday Party, Nashville, TN
~~~~~
Corinne is an amazing artist and a genuine person! She made my daughter's birthday so special! 5 stars
-Claire B., Birthday Party, Nashville, TN
~~~~~
(Corinne) Showed up early and stayed late! 5 stars
~~~~~
Corinne was amazing!!! Love her!! 5 stars
Thank you Corinne!! We had a blast with you yesterday and I couldn't stop talking about it. Thank you again... the party was a hit and it's all because of you!! . . . .Corinne was a hit at our party! She did a terrific job! The children enjoyed being around her. I will definitely use her services again and I highly recommend her.
-Shaunna P., First Birthday, Hendersonville, TN
~~~~~
Corinne, I just wanted to express my appreciation for making Brooke's birthday so special. Everyone loved the face painting! You are truly talented! I look forward to having you face paint for our future parties!
-Allison D., First Birthday, Mt Juliet, TN
~~~~~
Thanks Corinne. You did an amazing job again! I will be posting pictures of your art work later this weekend.
-Tonja R., Hendersonville, TN
~~~~~

Mrs. Rodgers (Corinne) was absolutely the best face painter. She was gentle and kind her work was detailed and neat. The kids received so many complements about their face paint, it was a great experience for my daughter and her friends. Thank you Mrs. Rodgers (Corinne) :-)
-Mrs. C, private party, Hermitage, TN
~~~~~
Corinne, Thank you so much for doing it. Everyone loved it. Your work is wonderful!
-Leslie R., Lafayette, TN
~~~~~
Corinne is a great planner and a welcome addition to any event. She loves kids and "models" of all ages, and provides thoughtful, age appropriate designs. She is constantly updating her artistic education to stay abreast of new techniques and products and she uses only the highest quality make up available for the face and body. You would do well to have her at your event, as she is an awesome painter, and can work independently, freeing up your attention to other vendors and event details.
~Diane S., Event Planner, Parsippany, NJ
~~~~~
Hi Corinne,
Thank you so much for joining us for or Rock 'n Ride Bike Tour on Long Beach Island. You were a total hit. Children and adults loved all the wonderful whimsical characters that you created. Best of all you made our event fun and memorable. You are an amazing artist and we were lucky to have you. Thank you again for supporting the Red Cross Mission!
Warm regards,
-Kim Price
Development Manager
Jersey Coast Chapter of the American Red Cross

~~~~~
Amazing job at our party. Everyone loved their painted faces!! AMAZING!! We will be hiring your company again!!

-Linda K., event hostess
~~~~~
What a wonderful all around children's entertainer!

-Betsy R., Barnes&Noble store manager
~~~~~
Corinne~ Wow! We still can't believe how much fun it (the party) was. You really brought the magic (to our party). The kids were transformed into the characters they dressed as, especially when their faces were finished. I'll never forget Emily's face when she saw her face in the mirror. Priceless! Thank you!
-Holly B,. Private Party
~~~~~
Corinne,
We cannot thank you enough. I thought you were going to do a little something on their cheek, I was so impressed! The kids loved it and you kept them so entertained. They are still talking about it. We will definitely have you next year...
-Cathy V. Pleased Mom
~~~~~
Corinne,
Thank you for coming! You did a fabulous job and everyone was telling me what a great idea it was and how much the kids LOVED it! My cousin asked me if I thought you would go up to Clark (where she lives) for her daughter's birthday party. I told her I would ask you if you wanted to travel that far. It's exit 135 on the Parkway. Let me know and I can give her your information! Thanks again!
-Maria M., Christening
~~~~~
Corinne,
GREAT JOB!!! Couldn't have had a more successful event without you. I hope with all the great work you did, business will flow even more. I know my wife and kids loved the art work. They actually refused to remove the face paint off for our formal dinner plans we had that evening. I will surely call you soon for a party for them. Expect a formal THANK YOU letter from the Traffic Safety Unit soon.

Many Thanks - Riaz
-Officer Riaz Motani
~~~~~
... Now to Thank the Core Corpses who truly brought this year's 2010 NJ Zombie Walk to life.
To the hardest working makeup team in the world, who made each and every zombie in the makeup alley look disgustingly dead - Thank you: ... Corinne Rodgers - Devon Rodgers ...Until next time zombies, thank you from the bottom of my undead heart!
-Jason Meehan, Founder, The New Jersey Zombie Walk
~~~~~
"Was that you at Safety Day? You were awesome!! My kids wouldn't wash their faces all night. Could you do my daughter's birthday party?"
-Kim C., Resident

CONTACT INFO
732 995~3103 CELL
Text works best
allforaface@gmail.com
Visit our sister site: over 18 recommended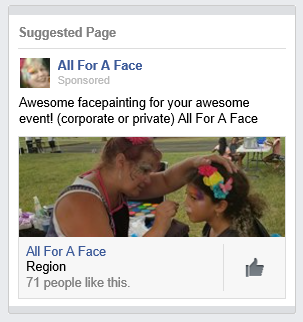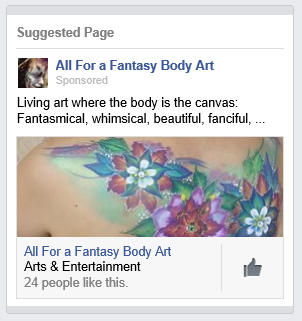 Copyright 2023. All For A Face. All rights reserved. Nashville, TN