Appointments Available!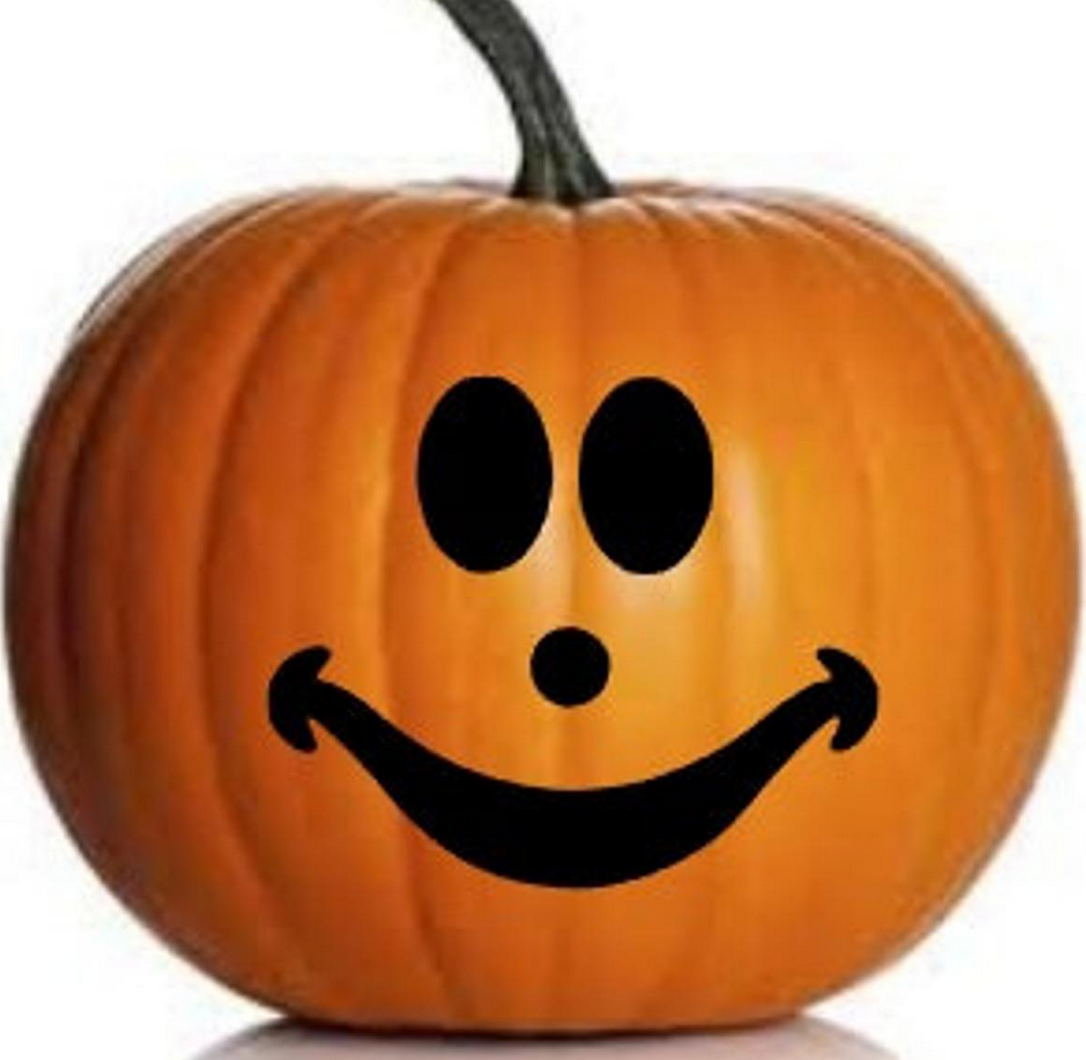 It is not too late. We still have openings to create a perfect Halloween look. Call today to schedule your custom look!
We are back open! JULY 2021
Following TN guidelines, we are available for small events. Call today for information!
May 2021. Join us at the Green Door Gourmet Farmers Market community night ~ Wednesdays 4pm to 7:30pm from May 5th through November!
Mark your calendar ~June 2nd is Kids Night!
Welcome 2020! With the new Year comes new challenges. This March:
There is no question the coronavirus outbreak is bad. It has reached the US, and the first confirmed case has been reported in Tennessee. Although officials here say not to panic, it is a serious situation and people are concerned. I am exposed to other people (and germs) at every special event I attend.
Working with children adds another level of complexity, as they are often unaware of some of the precautions adults take, like sneezing or coughing into an elbow, staying home when ill, covering their mouths, and frequently washing hands.
If you are concerned about the spread of germs, I will be totally honest: face painting is not a risk-free activity. But then again, once you leave your home, there is very little out there that DOESN'T put you at risk of picking up a germ or two. (Think of the grocery carts you push, the hands you shake, the banisters you hold onto climbing stairs, the money you handle, and even, elevator buttons.) But in my world of special events, I do a great deal to protect the health of my party clients and their guests.
As entertainers we must do what we can to lessen the risk of contagious illness. I treat each guest as if they were a member of my own family and protect their health the same way I would my own children.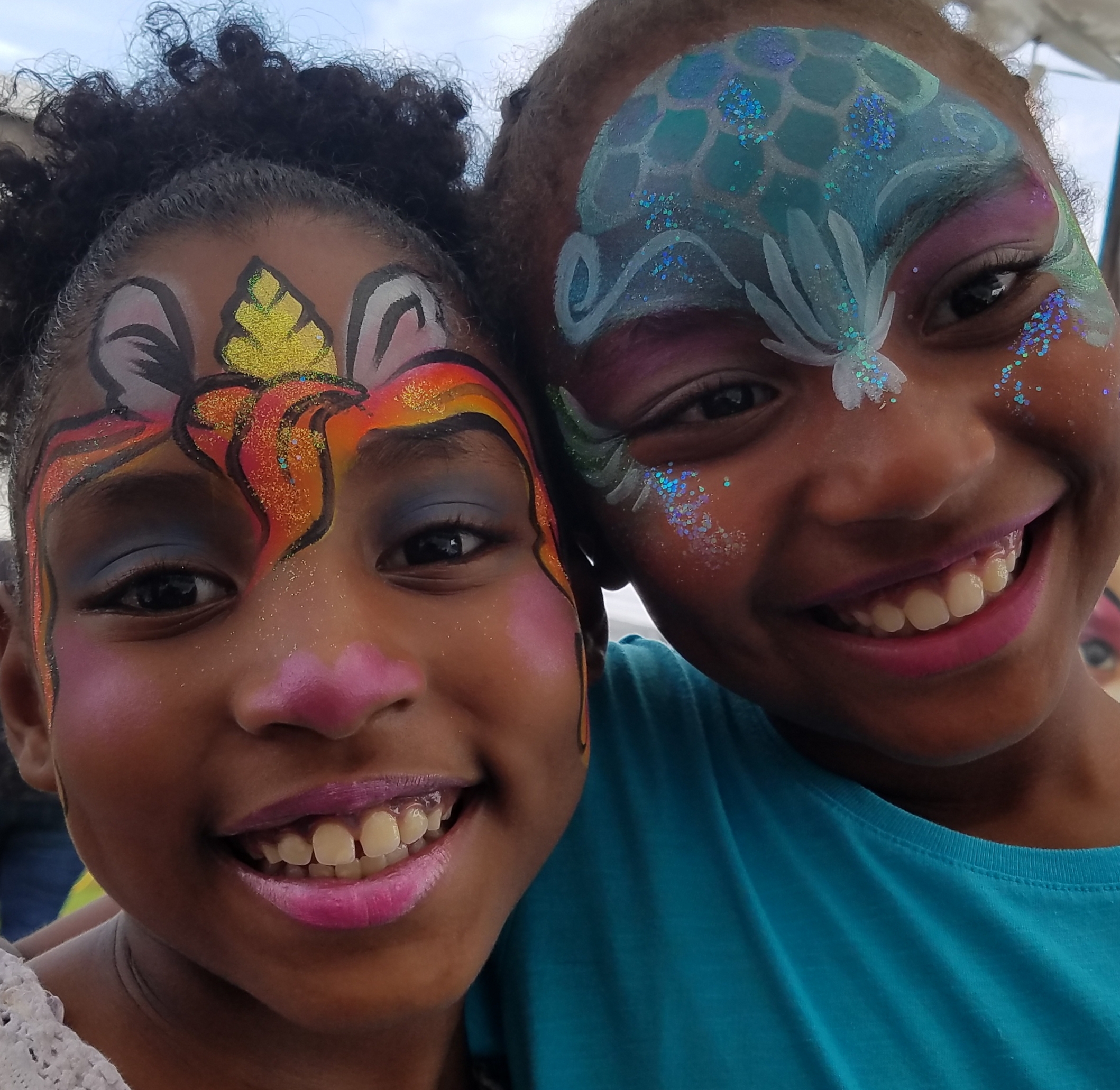 Faces at the 2019 Sumner County Fair in Gallatin. July 8 through July 13 from 5 pm to 10 pm. Put on a new face!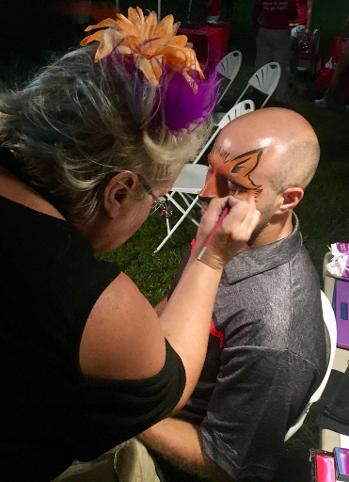 Zoovie Night ~ A Great Big Shout Out to the Parents and Grandparents who get painted for family fun!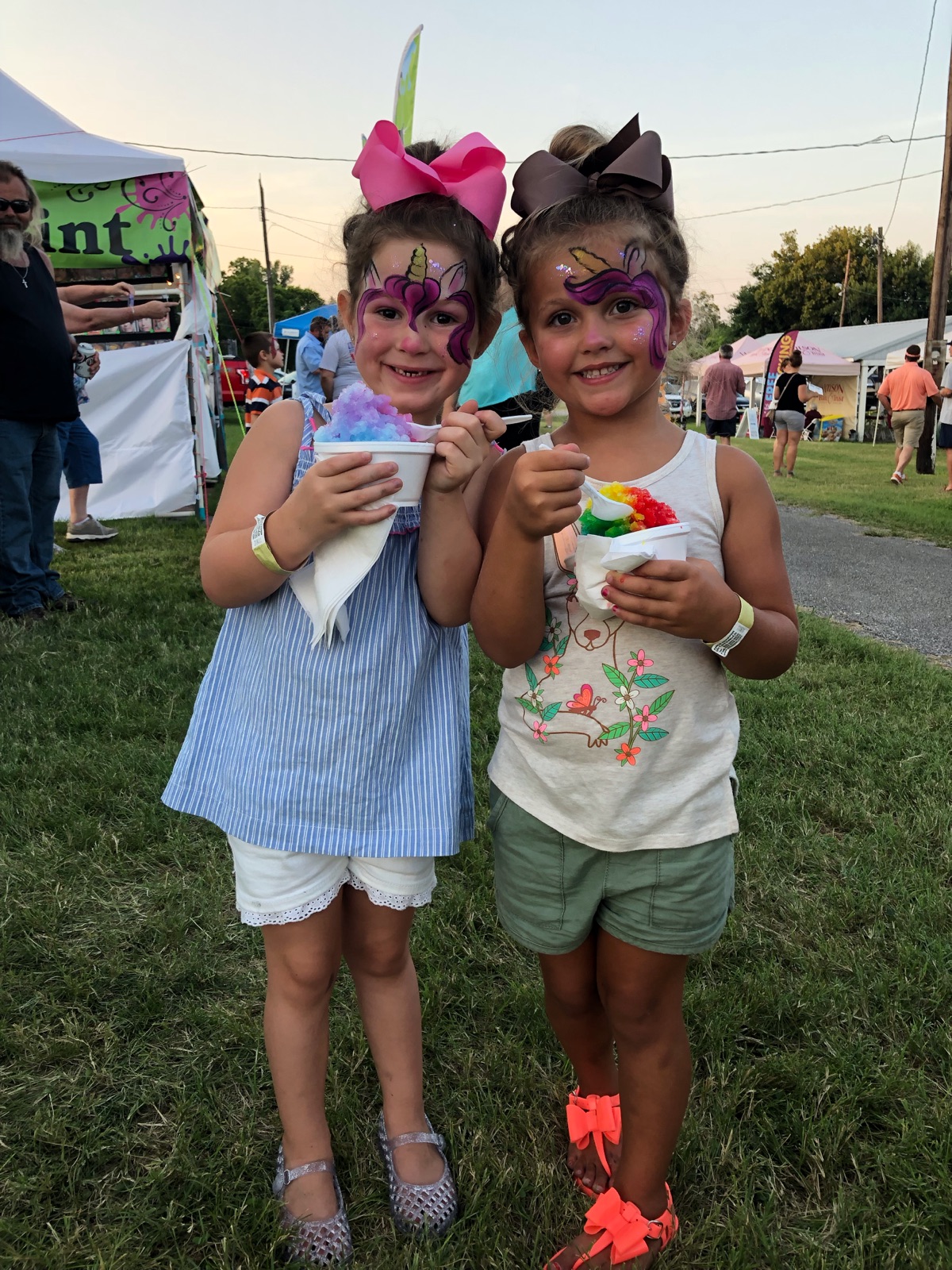 Another Sumner County Fair has come to a close. What fun!
Thank you to all who came to stop by and be face painted. It was great seeing familiar faces and meeting new friends!
If you tried the new "water resistant" make up, let me know how it lasted and how easy it was (or not) to remove.
Till next year....
I often get asked how are the pictures used that are taken of my child?
There are several uses:
It may be a new design that your child and I developed on the spot. I will take a pic to remember it.
It may be used for a menu board or advertisement of some kind, including social media.
If it is really a terrific shot, it may go into my portfolio.
Please keep in mind that photographs may be taken by anyone attending the event. It is a photo share zone! Our artists will occasionally take pictures which may be used (but not limited to) any of the ways listed above.
Most of you love having your picture taken. They are a way to share your experience and enjoy your face.
IF YOU OBJECT TO YOUR CHILD'S PHOTO BEING TAKEN BY THE ARTIST PLEASE TELL US.
We never share a child's name or personal information. In fact we may never even know it.
Every year I attend Courses, Workshops and Conventions to keep my skills sharp, learn new things and how to be of better service to my clients.
EAST COAST CONVENTION, Winchester, CT. 2017, 2018
KAPITAL KIDVENTION, Alexandria, VA 2017
ST. LOUIS FACE AND BODY ART CONVENTION, St. Louis MI 2017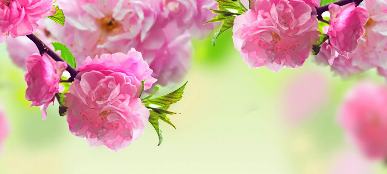 What a perfect day for an Easter egg hunt at the Nashville Zoo!
The weather was delightful and smiles were around Thank you all who visited the face painters. It was a pleasure to meet you!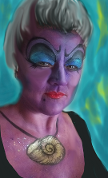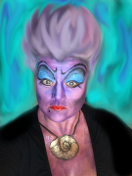 Halloween Makeovers being offered all October long ...
2017 welcomes a great addition to Tennessee . . . Pro Aiir, makers of Hybrid and airbrush make-up moves to Sevierville!
A big WELCOME to Donna and her team!
(Sevierville is a city in east Tennessee. To the south, Great Smoky Mountains National Park has forest trails and waterfalls. A statue of country singer Dolly Parton, a Sevierville native, is downtown by the 1896 beaux arts–style courthouse. The Tennessee Museum of Aviation has vintage aircraft, including 2 rare P-47 Thunderbolts. To the east, the Forbidden Caverns are vast underground caves with calcite formations.)
Having a Pool Party? Consider Glitter Tattoos
Waterproof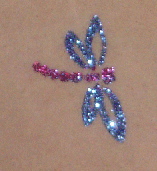 Sparkly Fun!!
A big shout out to the Nashville Zoo!!
What a great getaway or day trip. Meeting so many new friendly faces. July 1st, 2017...H20 was a super way to keep cool and Zoovie nights are awesome. Looking forward to seeing friends at the next one August 18!! Check out their schedule for more events!
St. Louis Face and Body Art Convention ~ 2015

winner

Third Place

team body painting competition!


Come see us and enjoy a wonderful evening celebrating and encouraging peace, Sept. 21, East Nashville Park at the Peace Day Concert. Put on a face for Peace!

For more info go to www.peacedayconcert.org

We are so pleased to announce the following award from Thumbtack! Thank you to our clients for your confidence in us!
Under the Big Top!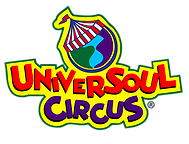 June and July: All for a Face artist, Corinne painted guests at the Universoul Circus in Baltimore and will be at the National Harbor location later this month to July 19. New dates and cities added: St. Louis, Memphis, and weekends in Detroit and Chicago!

Models Wanted:
Airbrush Tattoos look real and last from 2 to 7 days. Models needed. Call to get yours. 615 866 7508. Must be 18 or have parents permission.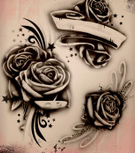 May 2-11 2015 What a jam packed week! Painted at the Westfield Street fair with my good friend, Diane. Did a Body Paint on Tuesday. Wednesday through Friday Airbrushed with Donna Nowak, owner of
PRO AIIR
makeup; and worked facepainting at the circus again in Queens, NY. Met great people and had an awesome time.
Sunday, April 12, 2015 I was pleased to be a featured artist at the Universoul Circus while I visited Brooklyn, NY. It was great seeing my circus friends, and all the wonderful folks who let me paint them. Thank you so much. If you are anywhere near a city this circus visits, you would do well to check out this tremendous family fun show! Not to be missed.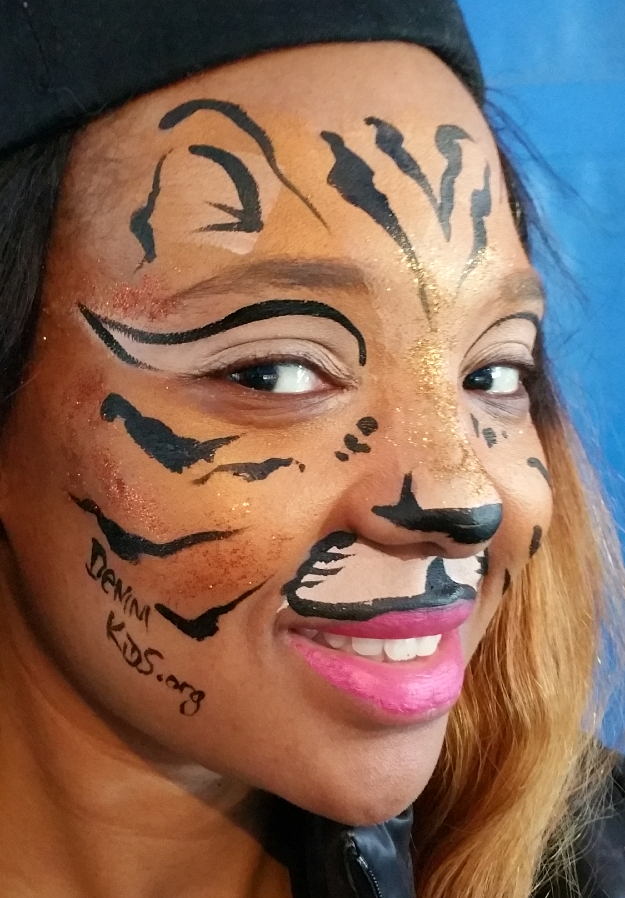 While at the Universoul Circus in Brooklyn, I was honored to face paint Wendy McLean, founder of DenimKids.org. She had already founded this worthy organization when she tragically lost her 2 year old son (and was seriously hurt herself) in 2013 when a car jumped the curb and careened into a dozen pedestrians. This nonprofit organization helps to also provide a supportive network for mothers and caregivers mourning over their children who unexpectedly lost their lives. To learn her and Denim's story, or find out more go to denimkids.org
(2015, Apr.) April is showering us with Canadians. Meeting with our friends on the east coast. We'll be taking courses with Sean Avram, Wiser Oner, and Lea Selley!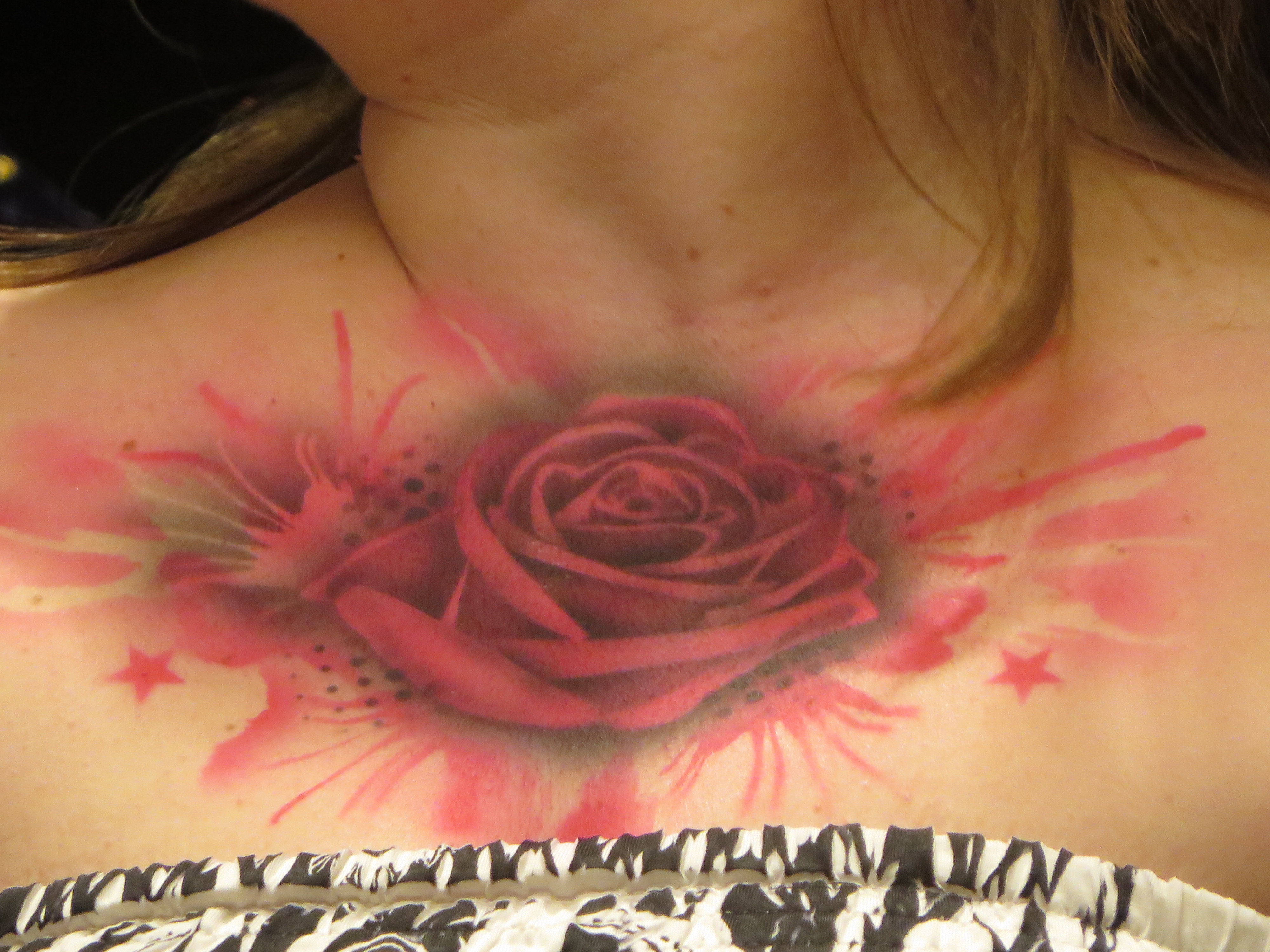 CE dates are unavailable for bookings. April 6 - 16
(2015, Mar.) Our goal this month is to have our studio space operational by the end of April! Look for updates to our progress at on our facebook page.
(2015, Feb.) All For A Face owner, Miss Corinne attended classes with Wiser, Nick Wolfe, Lea Selley and others at the Kapital Kidvention in Arlington, Virginia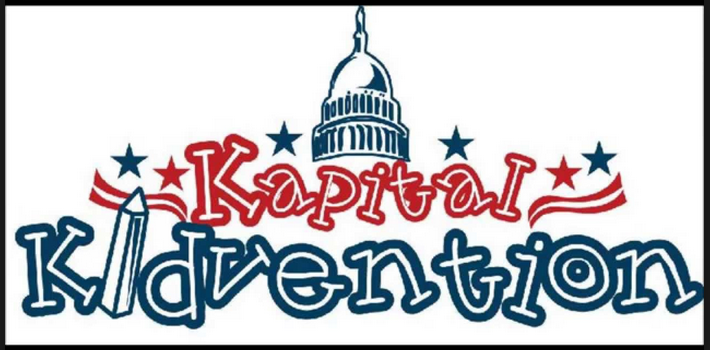 (2015, Jan.) All For A Face artist, and NJFABAG member, Corinne attended the East Coast Face Painting Convention with Mark Reid, "Z" Leach, Diane Spadola, Laura Oliver , Jay Bautista, Kerry Ann, Christina Davidson,

(2014 Oct) Beware of Zombies (and other creatures) All For A Face provided makeovers for NJ ZOMBIEWALK, and Nashville Zombie walk.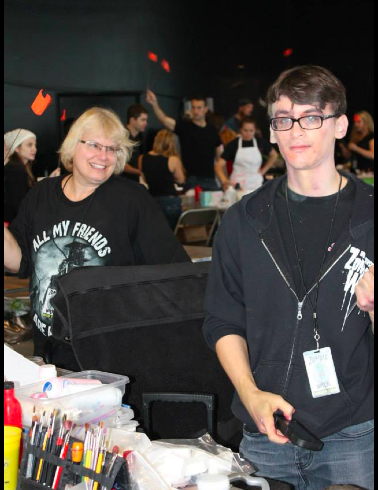 (2014, Sep.) Corinne recently received the distinguished honor of becoming the only CERTIFIED Face painter in Tennessee.
She holds a certification from FACE, the international organization that tests adherence to high quality standards for the industry. Please make sure that you are hiring only a CERTIFIED face painter if you want to insure the best in safety and quality.


Thank you, CDF Distributors, LLC., for including All For A Face at your company picnic. An awesome time was had by all, the children were adorable, and the faces were colorful!
(2013) All For A Face relocates to Nashville, TN
Corinne's newest goal is to start a guild in her new home, middle TN. Please contact All For A Face if you would like more information on Guild Membership.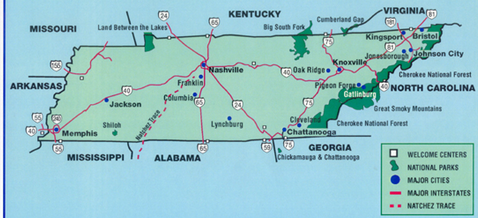 (2011) Corinne Rodgers was elected the Audio Visual Adviser and webmaster of the No. New Jersey Face and Body Art Guild. This group is dedicated to the continuing education of face and body artists, by bringing masterful instructors to the New Jersey area, sharing tips and tricks, and practice, practice, practice.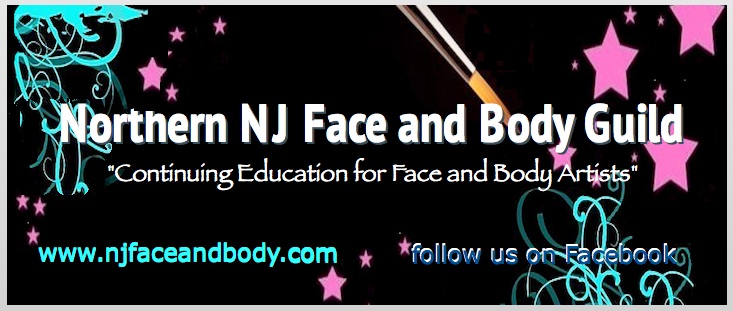 "I'll never forget Emily's face when she saw her face in the mirror. Priceless! Thank you!"
Help us build a following here in Nashville! Like us on Facebook.
Give All For A Face a call today: 615–866-7508
to learn how we can make your event more magical!
CONTACT INFO
732 995~3103 CELL
Text works best
allforaface@gmail.com
Visit our sister site: over 18 recommended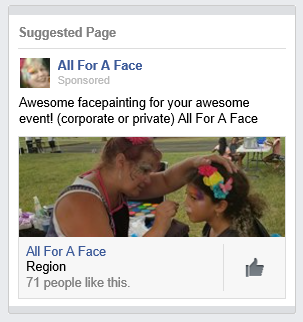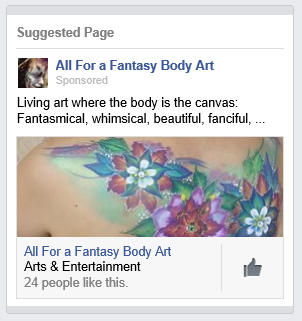 Copyright 2023. All For A Face. All rights reserved. Nashville, TN