FAQ
Our artists take great pride in using only the highest quality cosmetic grade FDA approved products. These products are actually highly pigmented make-up, and designs are easily removed after festivities with a mild soap and water. The glitter* we use to embellish is again, cosmetic grade, made of polyester with a size of .008 microns.
Frequently Asked Questions:
Why choose us for your event?
What do you want to be? All For a Face believes in the magic of pretending and the happiness it brings! Face art is our passion and we want you to enjoy it too.
In a the world of a child, full of imagination, it's so easy to transform into a jungle creature, or dinosaur; a princess or superhero. We believe full face painting is a perfect complement to that magical play that your child already enjoys. Bring that imagination to life at your next special event.
We come prepared to entertain your guests and be worry-free to you. Your satisfaction is of the utmost importance to us, and we are constantly upgrading our service offerings to keep things fresh, safe and fun for our clients.
We use only FDA-compliant, professional face painting make~up and supplies. Our high quality makeup is cosmetic, water soluble theatrical makeup that washes off easily with soap and water. It is hypoallergenic and safe for sensitive skin, in most cases.

We are fully insured. "Also-insured" certificates specific to your event are available, by request. (Your request is required at least twenty days in advance to provide certificate.)
Our setup is clean and professional, and we strive to meet the highest standards of hygiene. Our lead artist, Corinne is a certified member of F.A.C.E. an International Association of Face Painters who strive for quality and safe, hygienic conditions. The first (and currently only) member in Tennessee.
We have over ten years experience and your guests, clients or employees will be impressed by our incredible designs!
We will give a festive yet "First-Class Quality" atmosphere to your business promotion or company party.
About Face Paint
What kind of face paints do you use?
Only professional face paints (make~up) which are FDA compliant as cosmetics are used. The brands used may include Fab, Tag, Paradise, Ben Nye, Starblend, and Wolfe FX. Cosmetic grade glitters only are used.

We also offer airbrush with Pro-Aiir Hybrid make-up. (It may also be applied in the traditional way with sponge and brush.) It is alcohol based, resists water (and sweat) yet is easily removed with soap and water. Great for events requiring a longer lasting make-up application.
Is it safe?
Our high quality makeup is cosmetic, water soluble theatrical makeup that washes off easily with soap and water. It is hypoallergenic and safe for sensitive skin, in most cases
What is the best way to remove face paint?
It's make-up! The easiest way to get it all off is to apply a little bit of liquid soap, baby shampoo or glycerine-based soap directly to the painted design, rub gently with fingers until all the paint is mixed with the soap into a muddy-looking mess, then use a warm wet washcloth to remove the soap and make-up. There is no need to scrub hard!
In a pinch, wet ones or baby wipes also do a good job removing face paint.
Some colors may leave a temporary shadow or light stain on some people's skin, especially those with very light or very dry skin. This is harmless and will fade in a few days. A makeup remover will easily take care of it.

About Glitter and Mica Temporary Tattoos
What are Glitter and Mica Tattoos?
Glitter and Mica Tattoos are a fairly new form of temporary body art that is taking the world by storm! These temporary tattoos are custom applied by hand, they are not a sticker. The appearance of the tattoo is a little like an airbrush tattoo, but much more glittery and lasts! First the artist applies an adhesive stencil, then a cosmetic adhesive. Cosmetic grade glitter is then applied, in whatever blend of colors you choose, then the stencil is removed and you have a beautiful sparkly tattoo that is waterproof and will last 3-5 days! For a Mica Tattoo, instead of the glitter the artist applies cosmetic mica powder (like mineral makeup, but intensely pigmented) for a matte or slightly shimmery tattoo which looks very realistic, is waterproof, and lasts several days! Check the Gallery for photos.
Can you put a Glitter Tattoo on my face?
We do not apply glitter or mica tattoos to the face. These are for body art only. The skin of the face is more delicate, we don't want you to have to scrub your face with rubbing alcohol to remove the tattoo! Glitter Tats look great on lower or upper arms, necks, shoulders, backs, ankles, and more. We are a family-friendly business and do not apply glitter tattoos (or do body painting) on parts of the body covered by a regular swimsuit.
How do I make my Glitter (or Mica) Tattoo last longer?
Glitter Tattoos are waterproof. You may swim, shower, and bathe as usual. However try to avoid rubbing or scratching the tattoo when it is wet, as it is glued to the top layer of your skin, which softens when wet, so if you rub it, the tattoo may come off. Oils and alcohols break down the tattoo adhesive, so avoid putting lotion or sunscreen over the tattoo. Drinking alcohol may also speed the breakdown of the tattoo adhesive, as the alcohol is excreted through the pores of your skin. We give out aftercare cards with all of this info when we apply glitter tattoos, so your event guests will have all this information.
How can I remove my Glitter Tattoo?
To remove a Glitter or Mica Tattoo, dampen the tattoo with 70% rubbing alcohol or baby oil, allow it to sit a moment and soften, then rub gently with a cotton ball or cotton pad. This process may need to be repeated several times before the tattoo is completely gone. Hand sanitizer or most lotions will remove them in most cases.
CONTACT INFO
732 995~3103 CELL
Text works best
allforaface@gmail.com
Visit our sister site: over 18 recommended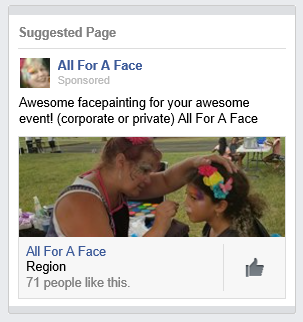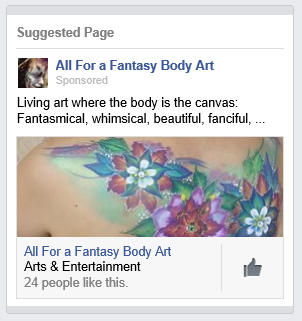 Copyright 2023. All For A Face. All rights reserved. Nashville, TN