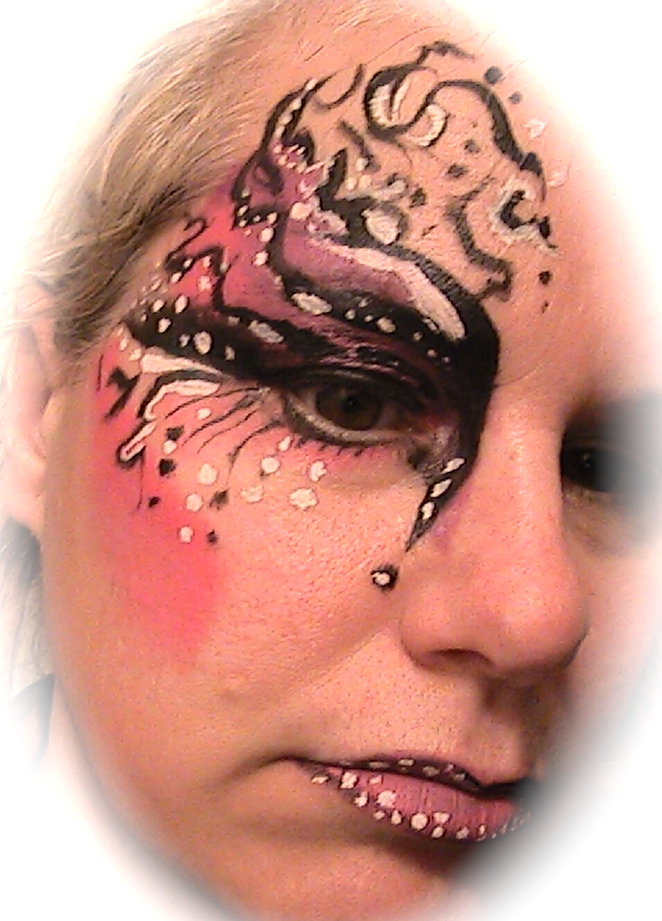 Corinne Rodgers
Make~up Artist
Face Painter
"It is my pleasure to paint you. The events and parties I am invited to are truly a joy in my life".
Corinne also offers her skills in: Oil Paintings, Acrylics, Collage art work, Watercolor paintings, Custom made invites, Greeting cards and Murals.
Add-On service to your Tennessee events include Airbrush Tattoos, Glitter tattoos, and Balloon decor in addition to Corinne's exquisite face painting.

All for a Face is brought to you by
Corinne Rodgers

My Art: A canvas of living color . . .
"At the center of my work, at its heart, are the children. (of every age!)

The pure joy of delighted faces glow with smiles I elicit with a stroke of color and a sparkle of light."

Events glimmer with color, transformed from formal evenings into shining celebrations!
Teen parties rock the night, glittering in the early hours.
Formal faux jewels add a sparkle of elegance and charm.
Not just for kids ~
Sophisticated Face Paint.
"I love that this craft allows me to work with my favorite things: People and Art. Every face is unique and every glimmering design I paint compliments your face!"

Corinne creates free hand glitter designs enhanced with gleaming gems, perfect for an elegant affair. Floral accents flatter any design.

"People love glitter! Such a simple thing brings joy to children ~(and) the child in all of us."

Unmatched face art! Beautiful glittering designs! Unique Faces!
I only use skin safe products,
FDA compliant face and body make-up, skin safe glitter.
Corinne has a BA in Art and Art Education from Dougass College, Rutgers University
She is a performing artist and has produced events for Barnes & Noble, Kumon, local schools and private venues.

Her love of art and interaction with children may be seen in all aspects of her life. She also makes her own original costumes and props.
"Nothing is impossible with a little ingenuity and creativity. Make your dreams real.", CER

Visit our sister site: over 18 recommended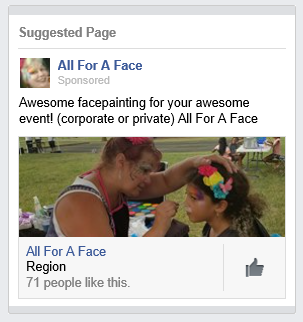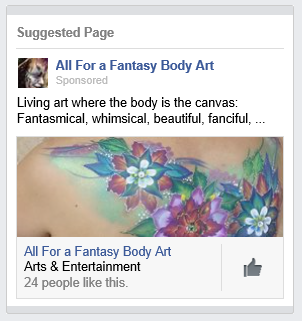 Copyright 2017. All For A Face. All rights reserved. (615) 757-3389 Nashville, TN