Had my Vaccination and I'm ready to party
I had my Vaccine and I am Ready to Party!
Older Americans make up the majority of those who are fully vaccinated, and they are ready for a day out and seeing loved ones. Whether it is stepping out for a dinner or brunch, or just being out in the world again, older Americans are starting to enjoy life.
However, many of those fully vaccinated, both older and younger, are still cautious, like the flower that blooms in the day but folds quietly up come nightfall. Less afraid, but not fear free.
And there are those who fear the vaccination itself.
I spoke with a longtime friend, in her 70's, who has not yet had the inoculation. She hears about the vaccines causing side effects and it causes her reluctance. "I just don't think it is safe yet. I remember vaccines taking years to be developed and tested. They cannot possibly be as safe in such a short time." She has not stepped out of her house since March 2019. "There are so many stories about mutations, blood clots, etc. and many younger un-vaccinated people who act more and more irresponsibly. After a year of being careful, I am going to be cautious."
On the other hand, many older folks just want to see their families again. In person, not through zoom. "Zoom was wonderful," said another friend, "but it is time for a real hug!" She attended a birthday party for her twin grandchildren last week after twelve months of isolation. "I don't understand people who couldn't last (isolation) the entire time, but fear of death, uncertainty, and patience certainly sustained me. Until now, I didn't realize how much I missed (the family)."
Soon all Americans will be entitled to be vaccinated and with those numbers going up, the restrictions imposed on social gatherings and events will be relaxed.
Time will tell what our future will hold, and how much the Corona virus will effect that future, but one thing is certain: optimism for a fuller more social life is growing.
~ When you are ready, I am able to serve
In these unpredictable times, it may be a while before you are comfortable hosting a party or event that includes face painting. When that time comes, I look forward to bringing smiles to your guests!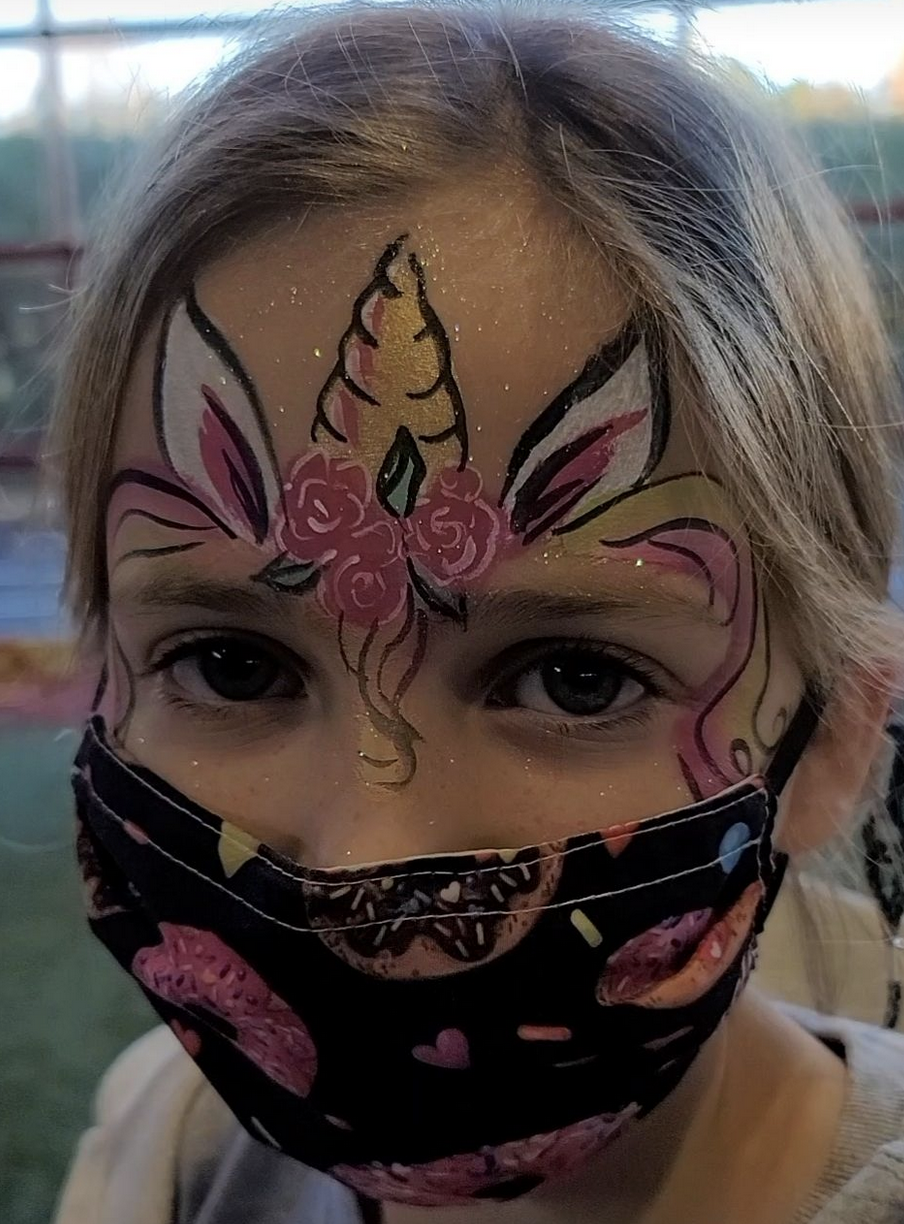 During the pandemic, ALL FOR A FACE
provides face painting outdoors for large groups and indoors for groups of less than 10 quests. Masks are required indoors. We feature special designs for the forehead made to accommodate your mask. Limited contact, Air brush, or traditional face painting. Hosts are responsible to provide social distancing. As restrictions are relaxed, we will accommodate those guidelines.
BE SAFE
We hope these tips help you begin thinking about adding face paint to your next event. If you need any help getting started or recommendations to make your party one to remember, please don't hesitate to call us here at All for A Face! We are professional face & body artists who specialize in delighting your guests with colorful festive face painting at corporate and private events! Our party experts have been helping people party throughout the Nashville area.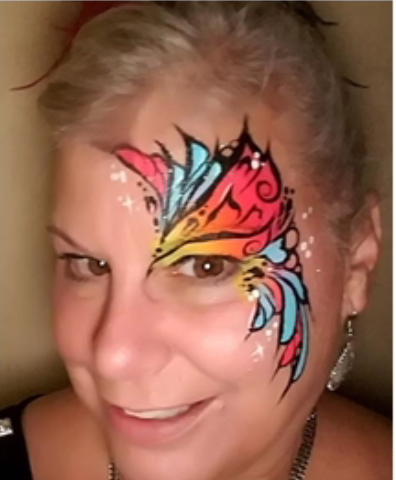 Thank you for reading!
Corinne Rodgers
AllForAFace.com
allforaface@gmail.com
732 995~3103
What is your experience?

We want to keep in touch with you! If you want to receive a monthly newsletter geared to party planning tips and event ideas, click the "subscribe" button.