Summer events
Summer Events!
The sun is out. Birds are singing. Temperatures are rising. It is almost summertime and party planners have more options at their disposal than any other season. The season brings the possibility of holding events outdoors, a heaping helping of rich, colorful palettes to play with, and endless summer event themes that promise to surprise and delight attendees and guests.
Themes go a long way for party planning, whether it is for a private party, kids birthday or corporate event. Event planners can tweak a theme, a bit here and there, to meet the needs of a children's event, public entertaining or corporate meeting.
Here are twelve innovative event theme ideas, to spice up corporate events and social get-togethers alike — all summer long.
Choosing a theme for summer corporate events?
Corporate meetings such as conferences, trade shows, and other professional networking events are far from stuffy these days. While your event doesn't necessarily need to go so far as hanging trapeze chairs for meetings, today's meeting does need to transport attendees to a whole new world. The best corporate event themes will do just that, offering up an escape where attendees can engage, interact, and network — all the while staying true to the meeting agenda.
These summer event themes bring the heat!
1. Island Luau
Guests will have a lot of fun dressing up, and a luau party is one of the best themes to get everyone in costume — without making them spend too much on their outfit. (Your classic thrift store beach shirt will do!) Fake foliage, big tropical flowers, and all things "tikki" are in order for this one. Include sweet tropical drinks and tasty foods like plantains, pineapple, and a pig roast.
2. Derby Days
An early-summer classic, derby days capitalizes on the pleasant temps of early summer. Not to mention it brings out the best in everyone's hat collection! Set the event in a grassy outdoor area and let your decor take a hint from old-time southern charm. Serve up some tasty mint juleps, appetizers like pimento cheese, and bring out those checkered linens. (Don't forget the roses!)
3. Summer Olympics
A great theme to get people moving and interacting, what could scream summer more than the summer olympics? One of our favorites for all-hands team-building events and networking breakouts alike, this theme presents a great opportunity to team groups up and get them working together towards a common goal.
Think: tiny bicycle races, human pyramids, photo prop contests, and other activities that are sure to spur more laughter than serious competition.
4. Scavenger Hunt
This one's especially good for team-building and networking events. It's a great way to get guests interacting, and simple for larger events to incorporate as just one of the many activities they offer.
5. Glow in the Park
Or anywhere, really! Large, light-up elements can help set the mood and add visual interest for just about any indoor or outdoor event. In fact, they're some of the hottest decor in outdoor trends right now.
6. Wild Wild West
Say howdy to the old west with a saloon-centric summer event theme that even John Wayne would be proud of. Bandanas, wooden barrels, and a few swinging saloon doors should do just the trick!
Serve up classic texas fair, and offer up fun activities like square dance lessons or a mechanical bull. All that's left is to let the good times ensue.
7. Carnival
Performers, games, and out-of-the-box decor? Few event themes are more fun than a carnival for summer. Rent out large tents for an outdoor carnival or set things up indoors with a large space for the main event and breakout spaces for activities.
Photo stations, trapeze performers, ring toss, and classic carnival games are all in order to keep attendees engaged. And for food? It wouldn't be a carnival party without corn dogs and funnel cake. (But don't worry — there are plenty of ways to class these foods up if you're looking for a little more sophistication.)
8. Magic Garden
A summer garden is one thing, but a garden that makes attendees feel like they're in a magical world? That's taking it to the next level! By using giant garden props, flowers in unexpected colors, bubble machines, fairies, gnomes, and other fun props, party planners can turn this theme into a magical reality. Put your Fern Gully hat on and let your imagination run wild!
9. Summer Camp
Don't worry — no sleepover required to create an awesome camp-out theme. Perfect for nighttime events, all you need is a few campfires (fake or real!) and props like pine trees, tents, and bears (definitely fake this time!). Serve drinks in tin camping mugs and set up campground benches for some authentic seating. Top it all off with a "make your own smores" stand!
10. Underwater
Does your summer event or party have to be indoors? Then take your attendees underwater! Easier to pull of indoors than out, underwater themes don't take real fish or even water to pull off. Some smart blue lighting, blue and white decor, and props like coral, starfish, and seashells can set the right mood. Then queue an ethereal playlist and put everyone in the snorkel spirit!
11. Picnic in the Park
There's nothing more classic (or cost-effective!) than your traditional summertime BBQ. Take the party to the park, fire up the grills, and set up activities like slacklines and volleyball nets for some friendly competition.
If it's a corporate event, flip the script and get company leadership behind the grills and serving up food. After all, anyone can grill burgers, dogs, and corn on the cob right?
12. Drive-in Movie
Take the mundane out of things by moving the event outside and turning it into a drive-in or outdoor movie screening.
~ When you are ready, I am able to serve
In these unpredictable times, it may be a while before you are comfortable hosting a party or event that includes face painting. When that time comes, I look forward to bringing smiles to your guests!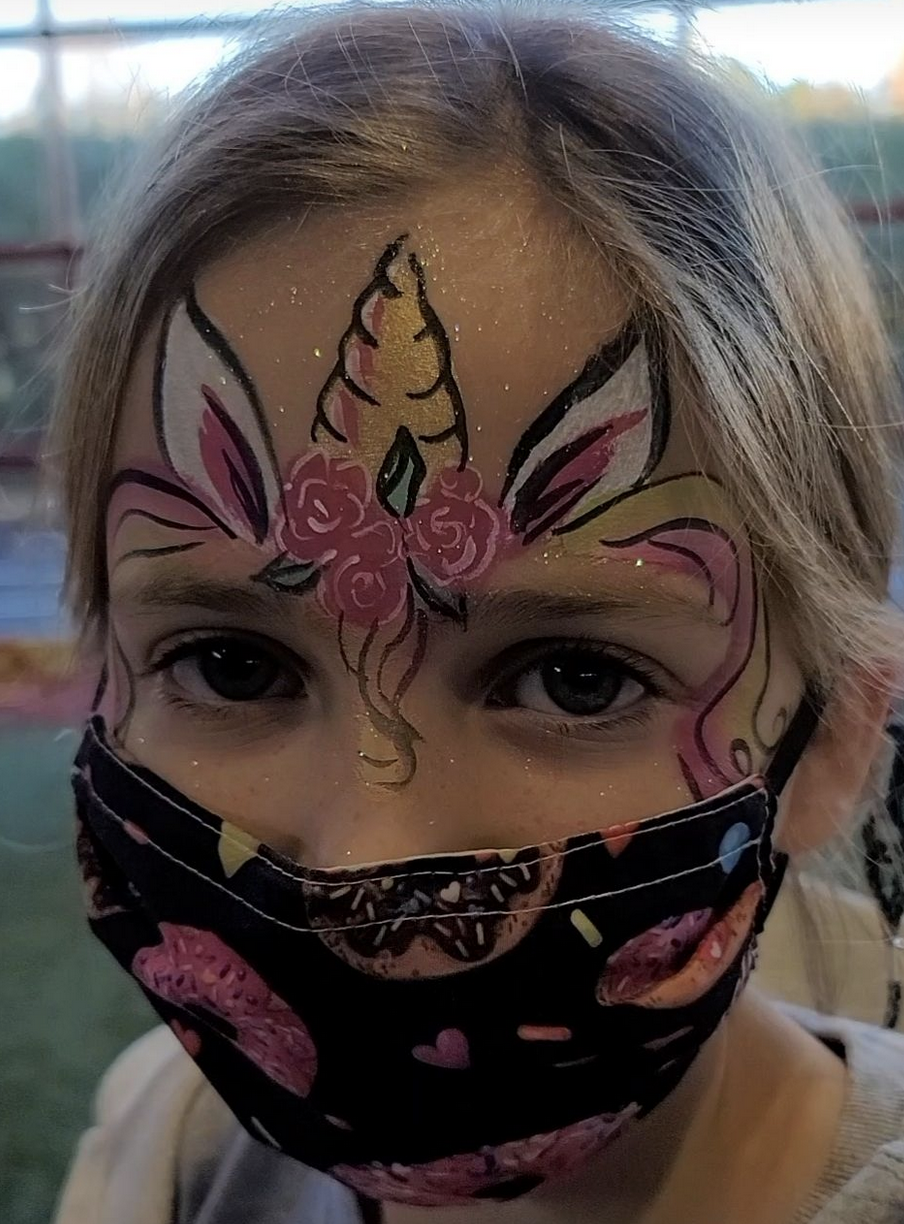 During the pandemic, ALL FOR A FACE
provides face painting outdoors for large groups and indoors for groups of less than 10 quests. Masks are required indoors. We feature special designs for the forehead made to accommodate your mask. Limited contact, Air brush, or traditional face painting. Hosts are responsible to provide social distancing. As restrictions are relaxed, we will accommodate those guidelines.
BE SAFE
We hope these tips help you begin thinking about adding face paint to your next event. If you need any help getting started or recommendations to make your party one to remember, please don't hesitate to call us here at All for A Face! We are professional face & body artists who specialize in delighting your guests with colorful festive face painting at corporate and private events! Our party experts have been helping people party throughout the Nashville area.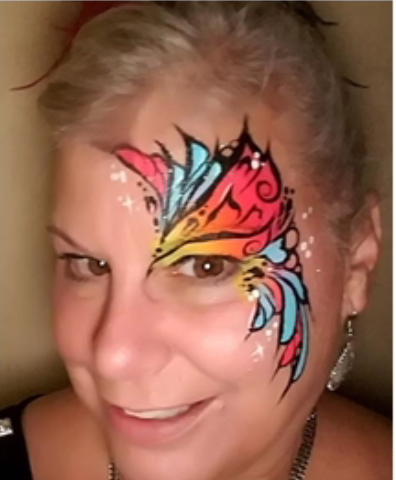 Thank you for reading!
Corinne Rodgers
AllForAFace.com
allforaface@gmail.com
732 995~3103
What is your experience?

We want to keep in touch with you! If you want to receive a monthly newsletter geared to party planning tips and event ideas, click the "subscribe" button.