may bees
May bees!
Let the events commence! It is time to party! Okay, the last year or so you haven't felt like celebrating. Times are changing though. Everyday more folks are being vaccinated, choosing not to wear their masks. If you catching anything, let it be optimism.
Sitting outside in my garden, I was watching the bees flit from flower to flower. They are busy doing what bees do. They made me think it is time to take those steps towards living in the real world again... and people are doing just that. A wedding is back on the calendar, graduations are right around the corner, homecoming entertainment and festivals are being planned and scheduled. Of course we are still putting protections in place. We haven't returned to status quo just yet, but normalcy is just around the bend!
~ Covid Facts
I have been fully vaccinated but as a face painter,I still wear a mask as policy. Guests may wear a mask or not as they feel comfortable. Designs can be adapted to those wearing masks. I provide masks for free to those who want them.
~ When you are ready, I am able to serve
In these unpredictable times, it may be a while before you are comfortable hosting a party or event that includes face painting. When that time comes, I look forward to bringing smiles to your guests!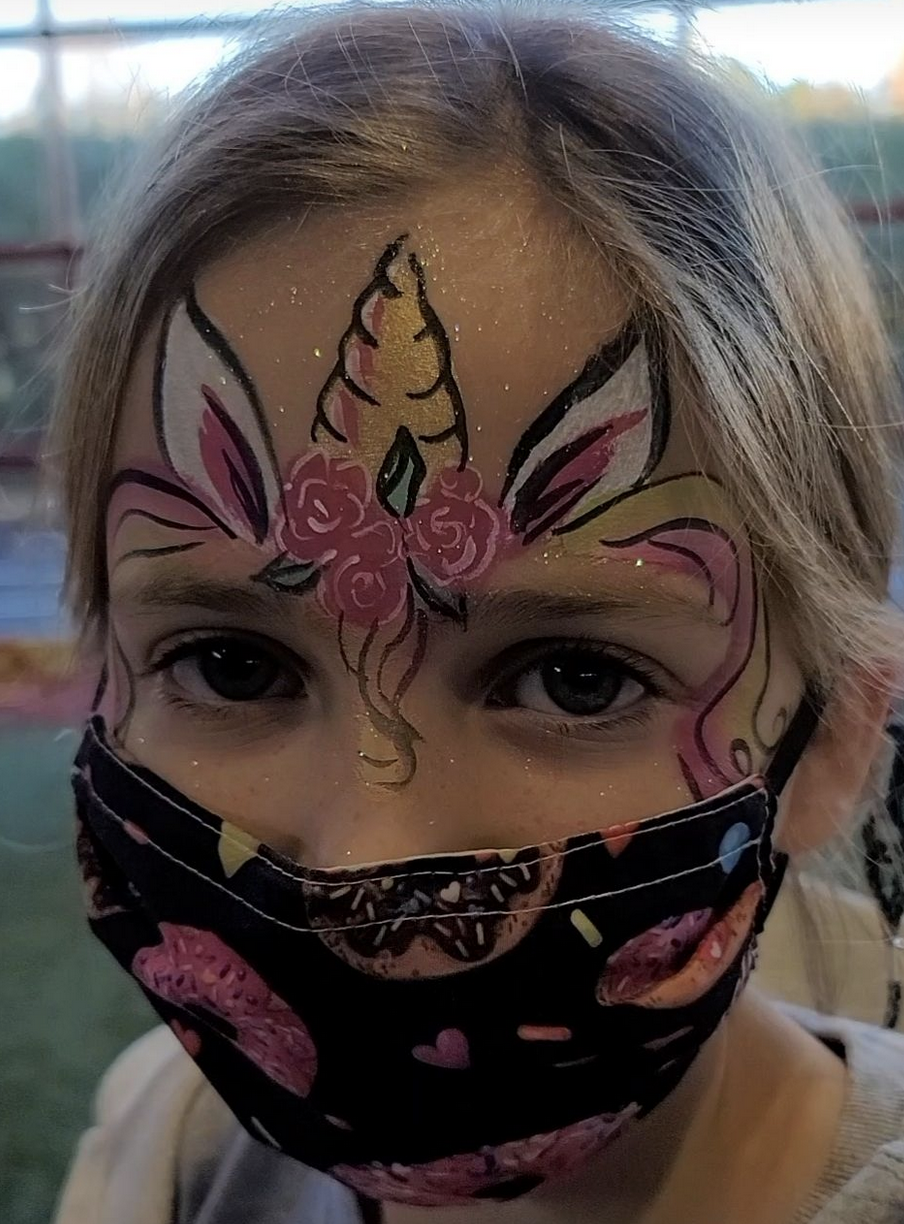 During the pandemic, ALL FOR A FACE
provides face painting outdoors for large groups and indoors for groups of less than 10 quests. Masks are required indoors. We feature special designs for the forehead made to accommodate your mask. Limited contact, Air brush, or traditional face painting. Hosts are responsible to provide social distancing. As restrictions are relaxed, we will accommodate those guidelines.
BE SAFE
We hope these tips help you begin thinking about adding face paint to your next event. If you need any help getting started or recommendations to make your party one to remember, please don't hesitate to call us here at All for A Face! We are professional face & body artists who specialize in delighting your guests with colorful festive face painting at corporate and private events! Our party experts have been helping people party throughout the Nashville area.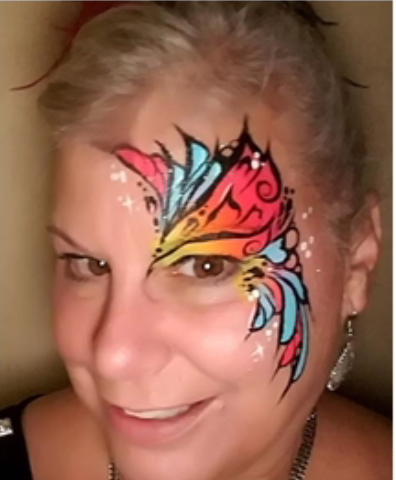 Thank you for reading!
Corinne Rodgers
AllForAFace.com
allforaface@gmail.com
732 995~3103
What is your experience?

We want to keep in touch with you! If you want to receive a monthly newsletter geared to party planning tips and event ideas, click the "subscribe" button.