It's a small world
The Small World of Face Painting and Body Art
Spring time. A time of renewal and new beginnings. It certainly seems that way. The phone is starting to ring. Or buzz, with an incoming text.
As a tribe, face and body painters are a tight knit group. We meet like minded folks at conventions and workshops to better our skills. So, a lot of us know each other, from all over the country and locally where we work. Many of us become great friends. We network and send jobs to each other when we are already booked. It is a great community of giving and artistic people.
I did a job this past Saturday. A small local festival celebrating our furry friends and supporting the local county Humane Society. I set up my trailer, donned my mask and waited. At first it seemed slow but as the day wore on I painted several children.
As more folks saw these colorful smiling faces, more children lined up at my "booth".
It wasn't a tremendously large event, but I was happy, the fundraiser was successful and it was a lovely day. I was surprised later when a friend of mine, also a face painter, picture texted me a little girl painted as a unicorn. I thought she looked familiar, she was all cuteness. My friend was face painting in the next town, not too far from where I was. And we have very similar designs. Her next text was "You did this!"
She said that the unicorn had to "go into a trailer to get painted", and she realized the artist was me! That same little girl had told me that she got an "airbrush face-painting" just the weekend before, and I realized it was another artist friend of mine who did it.
Just thinking of how the three of us touched that child's life made me all warm and fuzzy inside. It really is a small world.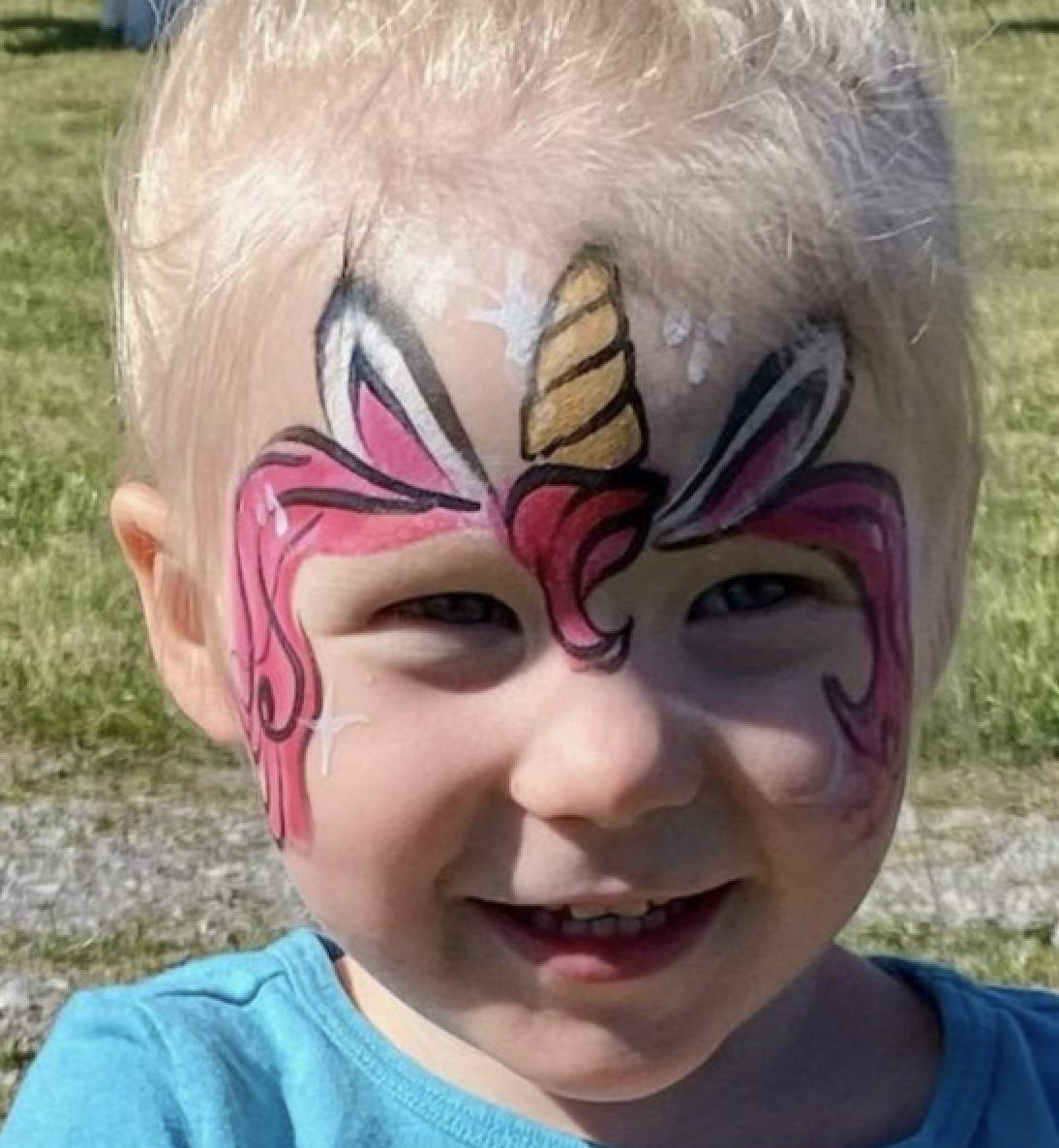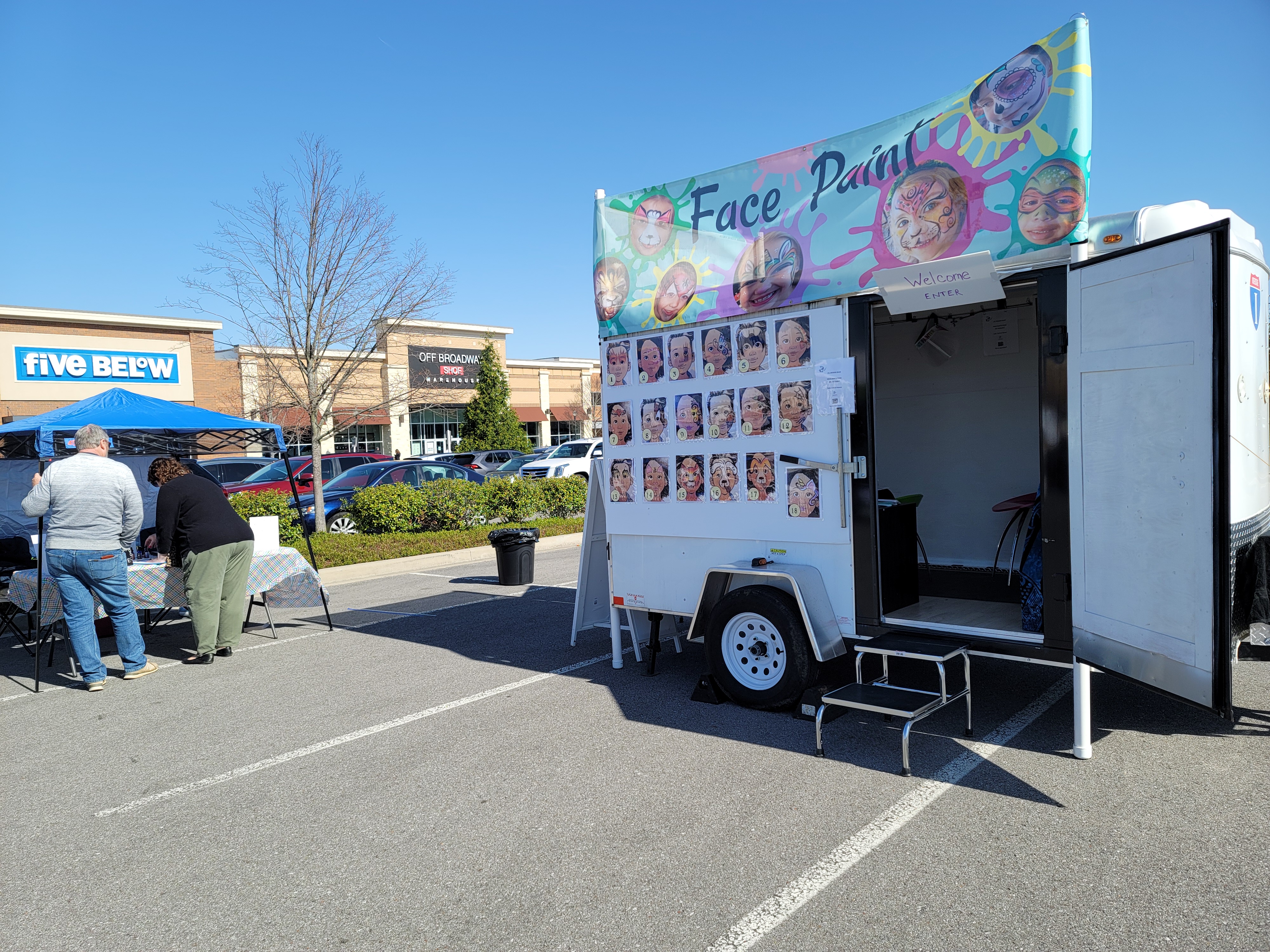 ~ When you are ready, I am able to serve
In these unpredictable times, it may be a while before you are comfortable hosting a party or event that includes face painting. When that time comes, I look forward to bringing smiles to your guests!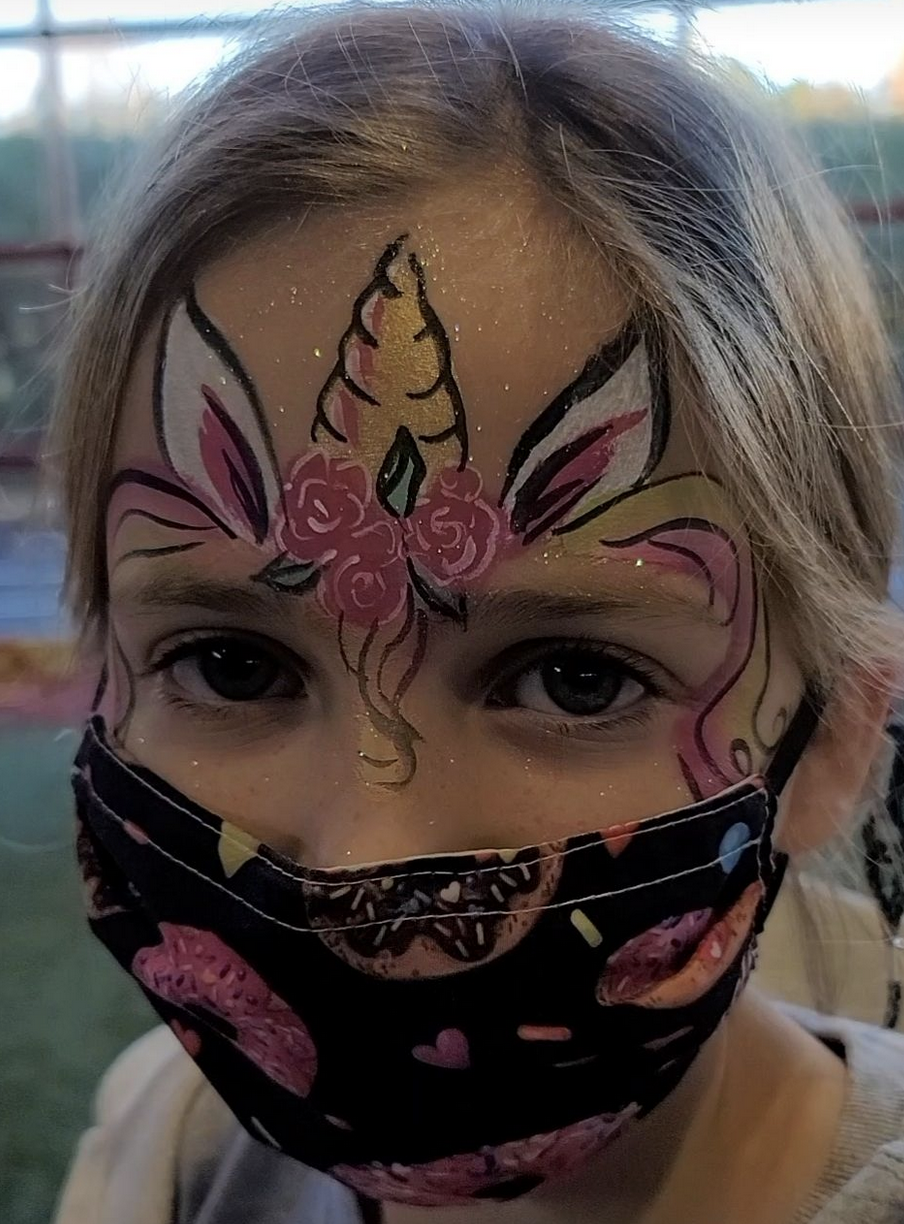 During the pandemic, ALL FOR A FACE
provides face painting for groups of less than 10 quests. Masks are required. We feature special designs for the forehead made to accommodate your mask. Limited contact, Air brush or traditional painting. Hosts are responsible to provide social distancing.
BE SAFE
We hope these tips help you begin thinking about adding face paint to your next event. If you need any help getting started or recommendations to make your party one to remember, please don't hesitate to call us here at All for A Face! We are professional face & body artists who specialize in delighting your guests with colorful festive face painting at corporate and private events! Our party experts have been helping people party throughout the Nashville area.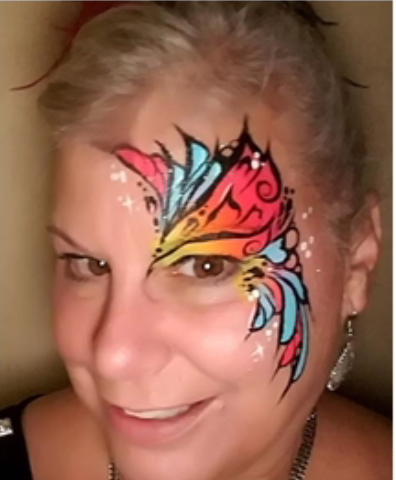 Thank you for reading!
Corinne Rodgers
AllForAFace.com
allforaface@gmail.com
732 995~3103
What is your experience?

We want to keep in touch with you! If you want to receive a monthly newsletter geared to party planning tips and event ideas, click the "subscribe" button.