WE HAVE MOVED!!!

Our New Home is Hendersonville, TN

Near NASHVILLE!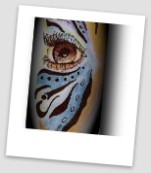 Fully insured.
International Face Painting and Body Art Association (FPBAA).

Directory of Professional Make-up Artists.
Central Jersey Face Paint Artist Guild founder/member.
Face Paint Forum
North New Jersey Face and Body Art Guild

All For A Face ~ Transforming ~ Magical

Allforaface@live.com 615 757 3389

Kids and adults love to be transformed

with fantastic faces and cool tattoos.

It's fun! ~ Fascinating to watch too!

In a the world of a child, full of imagination, it's so easy to transform

into a jungle creature, or dinosaur; a princess or superhero.

We believe full face painting is a perfect complement

to that magical play that your child already enjoys.
Bring that imagination to life at your next special event.

Available for any and all types of events.
No event is too large or too small!!
All For a Face believes in the magic of pretending and the happiness it brings! We paint children over the age of 2 years old, and only if they want to be painted. Face art is our passion and we want your child to enjoy it too. Our high quality makeup is cosmetic, water soluble theatrical makeup that washes off easily with soap and water. It is hypoallergenic and safe for sensitive skin, in most cases. We come prepared to entertain your guests and be worry-free to you. Your satisfaction is of the utmost importance to us, and we are constantly upgrading our service offerings to keep things fresh, safe and fun for our clients.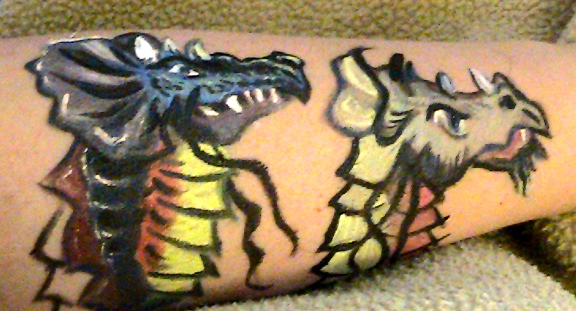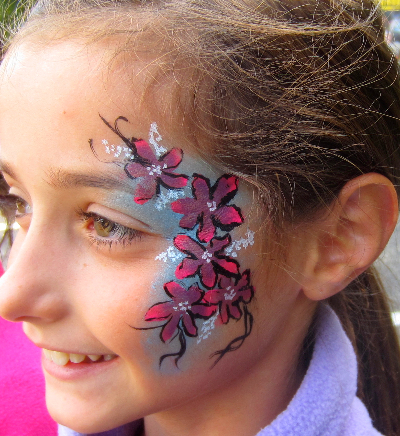 A proud member of F.A.C.E.
Corinne recently received the distinguished honor of becoming the only CERTIFIED Face painter in Tennessee. She holds a certification from FACE, the international organization that tests adherence to high quality standards for the industry. Rest easy knowing that you are hiring a CERTIFIED face painter if you want to insure the best in safety and quality.
certified member #504

Upscale face painting, temporary airbrush tattoos, and sophisticated glitter art for
~ private parties
~ corporate events
~ school events
~ fundraisers
~ grand openings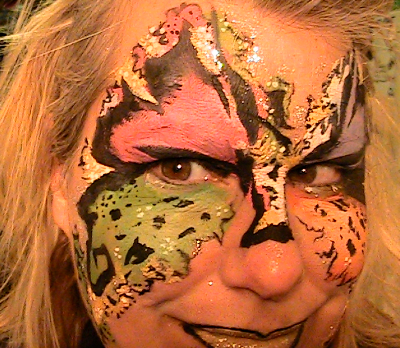 Not just for kids ~
Sophisticated Face Paint.
"I love that this craft allows me to work with my favorite things: People and Art. Every face is unique and every glimmering design I paint compliments your face!"

~ Corinne Rodgers

With an Art Degree from Rutgers University, Corinne creates free hand glitter designs enhanced with gleaming gems, perfect for an elegant affair. Floral accents flatter any design.

"Such a simple thing brings joy to children ~(and) the child in all of us."

Unmatched face art! Beautiful glittering designs! Unique Faces!
I only use skin safe products,
FDA compliant face and body make-up, skin safe glitter.

~ baby showers
~ family reunions
~ festivals
~ fairs

~ Bar/Bat Mitzvahs
- reunions

- children's parties
- sports events
- community events
- and more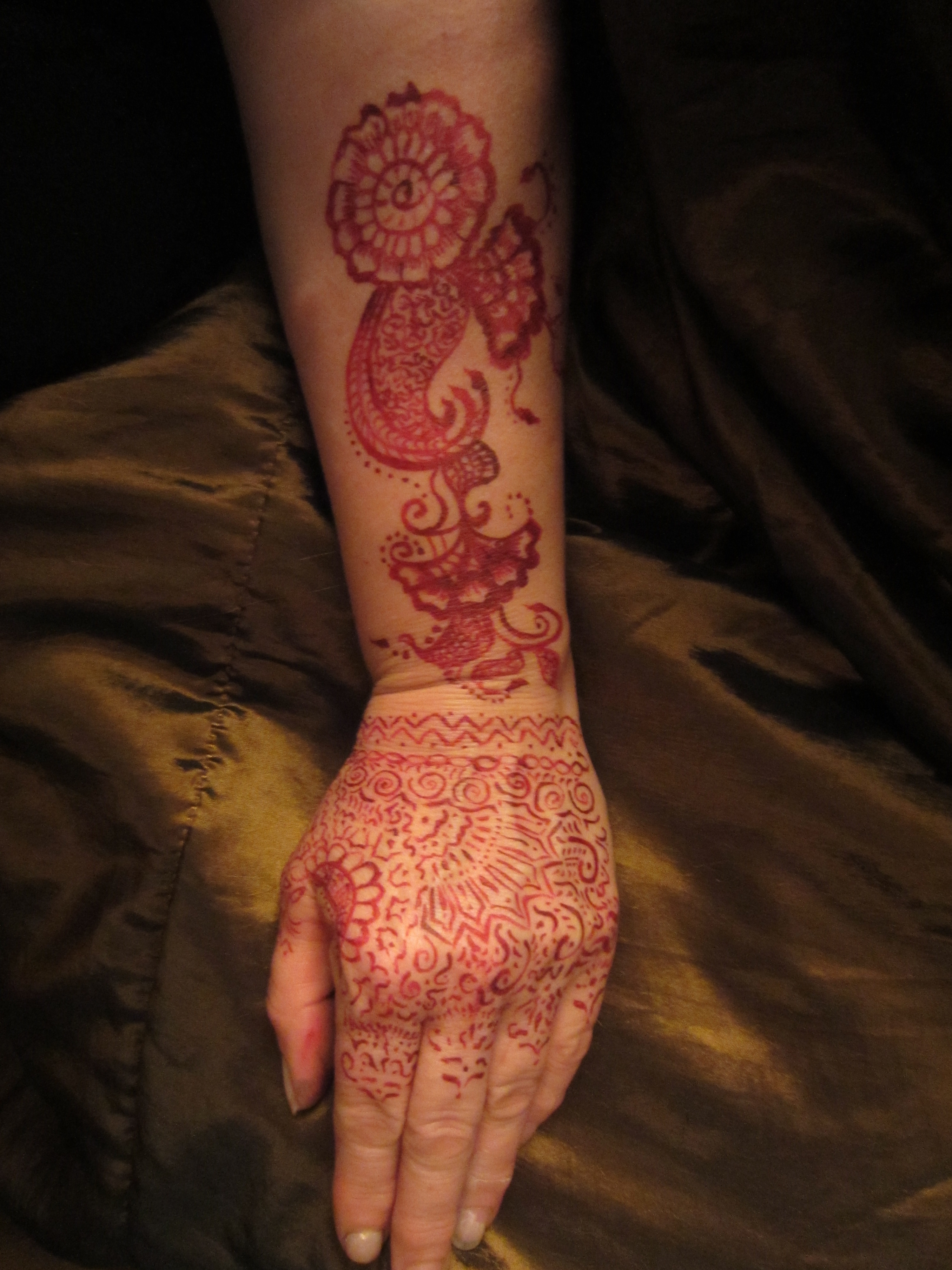 Beautiful temporary Henna~like designs can also be done with body paint.
(We also specialize in real Henna)

"Murals are also a passion of mine. Face and body art is a living canvas. I love the challenge to create something never done before! Surprise!"


Our fantasy face art will bring your dreams to life, be it: Fantasmical, whimsical, beautiful, fanciful, theatrical, cute, scary, sophisticated, dramatic, elegant, or creepy.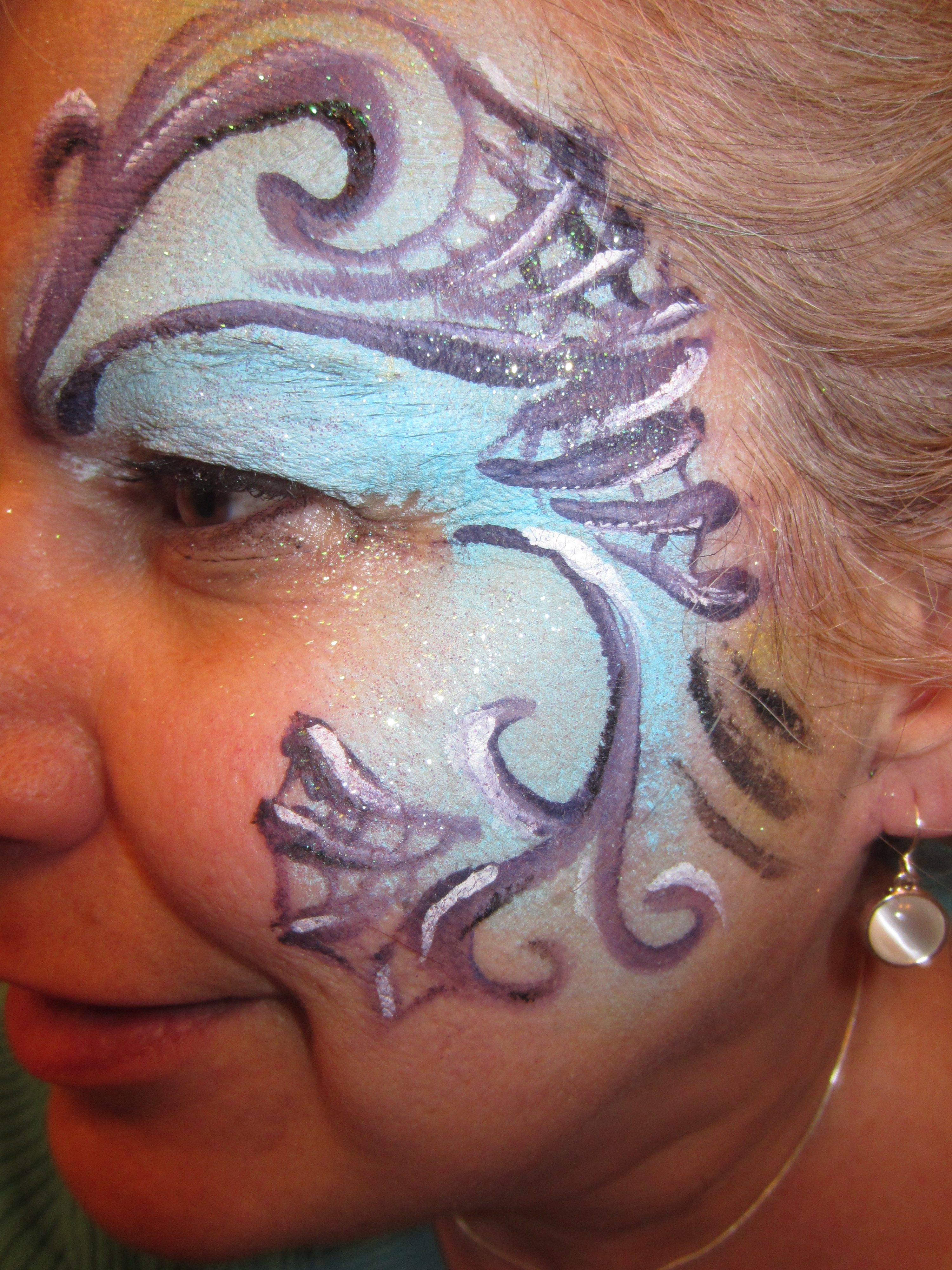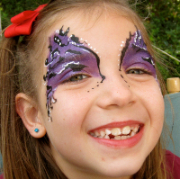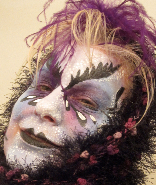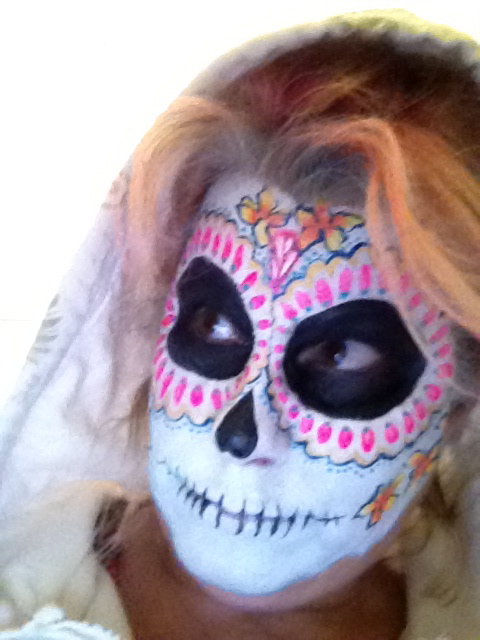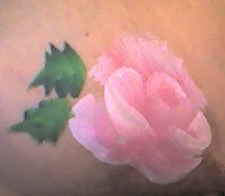 reserve a date for your next fabulous holiday party, celebration, business or municipal event, festival or fair . .
Allforaface@live.com

Originally based in Central NJ, we have relocated to middle Tennessee and serve greater Nashville and surrounding areas.
VISIT OUR SISTER SITE: com

FOR ADULTS Over 18 recommended

(Body Painting) www.Allforafantasybodyart.com
All for a Face is a venture by Corinne Rodgers who is a professional artist with years of experience in providing her skills to many private and corporate events throughout the tristate area, USA. If you are looking to add that wow factor to your party or event, hire the best face painter in TN with the highest level of professionalism. Nashville face painter

Corinne is now based in Hendersonville TN and provides her art of face painting to Nashville and middle TN for Birthday parties, Block parties, Family picnics, Corporate functions, Product launch, Promotions, Daycare Centers, Office parties, Fundraisers, Graduation parties, Bar mitzvah, Bat mitzvah, Seasonal parties such as Easter parties, Halloween parties, Christmas parties, Theme parties such as princess party, superhero party and much more.....

TN Face painter, Corinne serves the following general areas in TENNESSEE:
Sumner County: Bethpage, Castalian Springs, Cottonwood, Gallatin, Goodlettsville, Hendersonville, Millersville, Mitchellville, New Deal, Portland, Walnut Grove, Westmoreland, White House
Davidson County: Nashville, greater Nashville area, Belle Meade, Berry Hill, Forest Hills, Goodlettsville, Ridgetop, Antioch, Bellevue, Bellshire, Bordeaux, Donelson, Hermitage, Lakewood, Inglewood, Joelton, Madison, Old Hickory, Pasquo, Whites Creek
Corinne also offers her skills in: Oil Paintings, Acrylics, Collage art work, Watercolor paintings, Custom made invites, Greeting cards and Murals.

To add to your events in Tennessee, Airbrush Tattoos, Glitter tattoos, and Balloon decor also available in addition to Corinne's exquisite face painting.


We use only EU and FDA approved face paints and cosmetic products.

Corinne has a friendly approach to her clients and can provide Children's party idea or Kid's Birthday party ideas.

All For a Face provides:

Face Painter for Corporate event and Face Painter for Birthday parties in TN
Face Painter in Middle Tennessee
Face Painter in Nashville Nashville face paint
Face Painter in greater Nashville and surrounding areas

Face Painting TN * Balloon Twisting TN * Airbrush Tattoos TN * Cheek art TN * Face Painters TN * Balloon Twisters TN * Airbrush tattooist TN * Henna artist TN * Face art TN

Copyright 2017. All For A Face. All rights reserved.